Harvard Health Blog
New drugs offer easier, more effective hepatitis C treatment
If you are a baby boomer, the U.S. Centers for Disease Control and Prevention (CDC) recommends that you be tested for infection with the hepatitis C virus. The virus can live in the liver for decades, often causing silent damage that leads to liver failure or liver cancer.
But wide-scale testing has proved to be a hard sell. One reason is that treatments to eliminate HCV infection have required weekly injections of one drug and oral doses of others. Treatment could take up to a year. Typical side effects of the injected drug required to clear the virus, called peginterferon, include depression, anxiety, irritability, anemia, and fatigue.
"The existing therapies were almost as feared as the disease itself," says Dr. Raymond Chung, a hepatitis expert at Massachusetts General Hospital and an associate professor of medicine at Harvard Medical School.
Two drug studies published today in The New England Journal of Medicine mark the latest advance in making treatment for HCV easier and more effective. Researchers report that combining several oral antivirals—drugs taken in pill form, not as injections—clear the virus from the liver in more than 95% of people in just 12 weeks.
These latest reports follow FDA approvals of two oral HCV drugs in late 2011: simeprevir (Olysio) and sofosbuvir (Sovaldi). When either of these drugs is combined with injected peginterferon and an oral drug called ribavirin (Rebetol), HCV can be cleared from the liver in up to 90% of cases of the most common form of the virus (genotype 1).
The case for HCV testing
The CDC estimates that between 3 and 4 million people in the United States are chronically infected with HCV. Half may not be aware of it. The longer that HCV remains in the liver, the more likely that it will cause liver disease. One sign of this is the development of scar tissue in the liver, known as cirrhosis. An HCV infection can also lead to liver failure (requiring a transplant) or liver cancer.
Testing people born between 1945 and 1964 targets those people who have been infected long enough to be at highest risk for progression to liver disease, cirrhosis or cancer during their lifetimes, says Dr. Chung, who wrote an editorial that accompanies the New England Journal of Medicine articles.
HCV is transmitted via exposure to blood or blood products. Those most at risk of HCV infection include anyone who
currently uses or has ever used injected drugs
received a transfusion of blood, blood components or an organ transplant before July 1992
received clotting factor concentrates produced before 1987
has ever been on long-term kidney dialysis
Others at risk include healthcare, emergency medical, and public safety workers who were potentially exposed to HCV from needle sticks, sharps, or blood, and children born to HCV-positive women.
Screening pros and cons
Wide scale testing of Baby Boomers will increase the pool of people who can benefit from with new oral drugs. "This strategy will really home in on those who are at greatest risk of disease," Dr. Chung says. "If fully implemented, it might be able to identify another million people previously undiagnosed with hepatitis C."
Not everyone with chronic HCV infection develops liver disease or liver cancer. But they can still spread the infection to others. Also, once a person develops cirrhosis or significant liver damage, successful antiviral treatment may not eliminate the lifetime risk of premature death from liver disease or cancer as much as treating it earlier in the course of disease.
Price remains an obstacle
In an era of safe, highly effective antivirals and a treatment time that may shrink to 8 weeks with tolerable side effects, many barriers to HCV treatment are falling.
Except for one: cost. Currently the cost of oral therapy tops $80,000. "The irony is that we have solved the scientific challenge of HCV, but now the bottleneck lies in getting those pills into the patient," Dr. Chung says. "That's where cost enters the room."
With even more oral drugs expected to be approved by the end of 2014, Dr. Chung says, there is hope that competition for a growing pool of HCV-infected people will help to drive costs down.
"Now that we have a treatment that would succeed in vast majority of people with few side effects and a shorter treatment time, it would be a shame to miss out on curing someone who might later present with advanced disease," Dr. Chung says.
About the Author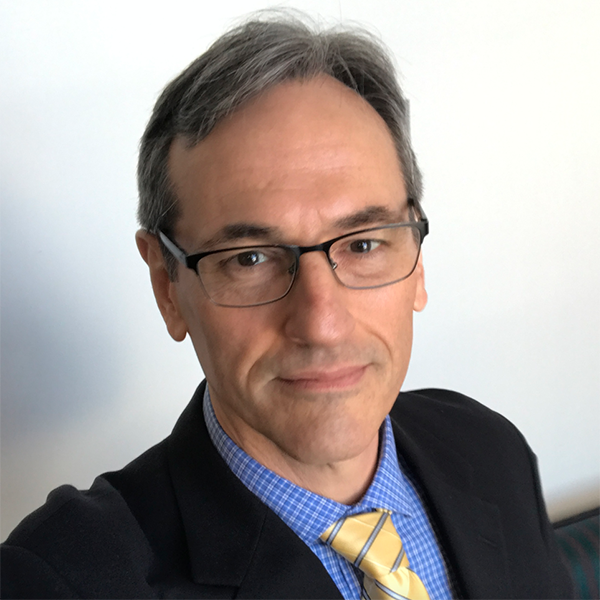 Disclaimer:
As a service to our readers, Harvard Health Publishing provides access to our library of archived content. Please note the date of last review or update on all articles.
No content on this site, regardless of date, should ever be used as a substitute for direct medical advice from your doctor or other qualified clinician.
Comments
I agree with your opinion, I am going try. As I search the internet, I am looking high quality websites that have useful information related to new drugs offer easier, more effective hepatitis C treatment.
I have had Hep C for over 12 years and I was told that I have to do treatment.I am geno type 3a.Do you know if these new meds can help me?
Short and sweet, 1999 a liver transplant, hep C treatment, cleared the virus after 12 weeks, could not stay on the treatment for 1 yr. I lasted 6 mos. and the virus came back. I received my meds today. This time it will never come back
Tom
I have Hep C gen 2, however, I have anemia, hemoglobin
count today was 8.2, it's been in the range of 7.9 and 8.2.
My question is, can Procrit be taken safely with Sovaldi .. will there be side affects. Thank you for your assistance.
The ridiculous thing that this article doesn't tell you is that the cost for manufacturing the 8-12 week treatment is about $80-$120. Also in the first quarter that the drug was on the market it made over 2 billion dollars!! So really the only thing keeping it away from ervyone who needs it is greed!!!!
Larry Nortonen
June 10, 2014
Ok, what about the folks that have gone through the transplant cycle with a non-response to the peg interferon regime?
I get medicare and would like to know if they will pay for any of the two drugs Sofosbuvir 400mg QD or Simepravir 150mg QD. How can I get help for the payments.
Hi Sharon,
I am on Medicare/Healthnet and I couldn't come up with the money. I went through Patient Access Network Foundation. If you qualify they pay for your whole treatment. There phone# is 866 -316 – 7263 Good Luck!
angela derooy
June 1, 2014
I have gained confidence in beginning treatment soon with the new drugs available and how to go about it. I just went and seen the doctor and he signed me up for the two latest drugs and I also have to hold down a job while taking treatment. Im in my 60's and have had this disease for 10 years. Hope I don't get to sick and can still work I sure will give it my all.
Priscilla Wong
May 29, 2014
I am a lupus patient with kidney failure & cardiac problem. I was transplanted in 1997 & now kidney function is quite stable. I was diagnosed with hep c during my 8 years of dialysis. Now there r signs of liver damage, enzyme has gone up. Doc wants to start me on new drug, sovaldi but can't cos it will cause damage to my kidney & also due to my lupus condition. Another reason is that this drug is on trial in Singapore. I don't qualify for it. Need advice ASAP. Tku.
I have one kidney. I am just finishing treatment with Sovaldi and experienced no kidney problems. The biggest problem is hypothyroidism, so it would be very challenging with your lupus. There will be a new drug in the fall that will not require the Interferon. which is the worst part of the treatment. When you would be able to get access to it is another issue.
I am 35 weeks into 48 of the triple therapy treatment the virus was non detectable after 4 weeks I am geno type1 fingers crossed it stays gone.
I am a genotype1 and went thru the year's worth of treatment, also with no viral count after a month. My biggest problem was acute anemia in the final 14 weeks which was treated with Procrit which seemed to help. I began treatment in April and almost made the full year but simply became too weak in February to continue. I was virus free for the next six months, but, it came back.
My best advice to you is to go the full term. My treatment at the time was Ribovarin and Interferon shots.
Best of luck to you. It was easy for the first 6 months, but went downhill steadily.
Go to the manufacturer website, they offer financial assistance. Our copay for Sovaldi went from $5000 to $5. The combination drug manufacturers offer the same assistance. Our first fill of the three drugs went from $10,283 to $5 for all three!!!
Lourdes La Nena Linda V
May 25, 2014
I was diagnosed with hep c in 2007. I have it checked every year through blood work. I've seen a specialist who has sent me for a biopsy but I never went through with it. I chickened out. I've never been treated. Reading about the side effects really scared me. My partner who also had hep c is now cleared after taking this new drug combination! I witnessed his treatment and he did good, even though he took it while drinking alcohol. So, I'm getting the courage to start this new treatment myself. Wish me luck!
david (georgia tbilisi help)
May 22, 2014
when will price of SOVALDI go down? god blass us! everybody is waiting for this drug…
Sovaldi has copay assistance if you have insurance.
When it sovaldi cheaper? 😐 😐 (God forbid! All this potion waiting…
i have hep c since last 5 yrs. i belong to india when is new medicine comint to india
My ex husband is a chronic Alocoholic and has Hep C and was administered these drugs and is drinking Straight Vodka with them.. Can you please tell me what the outcome of this is going to be. Should he stop the meds immediately? Please help.
I went thru about 40 weeks of treatment and am an alcoholic as well. When I began the treatment, my liver was judged to be in the 3rd state of deterioation – 4th being cirrohsis. I quit drinking immediately prior to treatment and did not touch a drop (never wanted to at all during treatment as it did not seem to make any sense to devote all that time and energy towards wellness). After treatment I was virus free for about 6 months, but it came back. However, the biopsy post treatment revealed my liver was back to a #1 damage wise. I would recommend he discontinue drinking while taking this medication as his liver may become virus free, but not improved in damage wise. IMHO.
hi, happy to hear the great news treatment for hep-c solidi srry misspelling 12wks only but Im not reading anything about geno type5. please if thers a chance to start my life over..
Does anyone know if private insurance or medical card will cover the pice of treatment?
excess baggage shipping
April 30, 2014
Children should be tested for anti-HCV no sooner than age 18 months because anti-HCV from the mother might last until this age.
Carol Williams
April 30, 2014
I just started the treatment of Olysic with Sovaldi. I hope it works. I am in stage 4 Cirrhosis. I hope its not to late. I;ve been dealing whith Hep c since 2002. The old treatment did not do for me I had to stop it because it made so sick.
Hep. C is a dangerous disease, and the cost is expensive. CDC made ​​the latest innovations in the treatment of hepatitis C, thanks for this information.
Thank you very much for publishing this kind of article. I like your article very much. I want share my website details to you please give me some information to increase performance like as your website.
I have hec c from last ten years
I have hep c from last ten years nd so but i dont know which genotype and what i have to do
Richard Di Grazia
April 25, 2014
I had a liver treatment which lasted one year (2011). It utilized drugs boceprevir,
peginterferon-alfa, ribavirin and and epoetin alfa for side effect anemia. I relapsed
3 months after treatment.

Will any of the new Hep C medicines not be effective because of my prior failed treatment?

My health is good except for Hep C and liver cirrhosis. I am 75 years old.
Amanda green
April 24, 2014
I have had hep-c for about 8years,I've seen liver specialist from p.a to Baltimore MD, they all say the same thing that I have some sort of auto immune disease, they don't tell me which one, but they have done 6 liver biopsy and they all say the same thing, that the only thing that'll help me is a liver transplant, but they won't do one because they say my autoimmune disease will kill the new liver just as quick, the only reason I ask is because I have 4 small kids, and I'm afraid of dying and leaving them behind: ( what should I do? You can call me my number is 2404699746 thank my name is Amanda
You must be your own advocate or have someone help you. You must ask if you are not told what the autoimmune disease is called. Ask for the information in writing. The healthcare professionals sometimes will communicate on a level that the average person would not understand, unless they were also in the healthcare field. You have certain rights as a patient…..feel free to say "I don't know what that means" or "Please explain my options, what can I do now to improve my outcome". Hope things work out for you. Also, you might try social services for some counseling or seek support from the hospital chaplain.
There's a startling new trend with teens and alcohol. More teens are drinking at home and, more often than not, parents are hosting the party. But underage drinking can have deadly consequences. A Leslie Roberts 16×9 investigation takes a close look at who's to blame when good times go terribly wrong.
It is a great achievement.l hope.patients. in Pakistan may get benefit of. This drug. Combination. Here genotypes 3 aand 3b r more common.
After 40 years with Hep C (Genotype 4), I had liver transplant in July 2011 and since 2000 I tried all Hep C traitement but no success to clear the virus. Last month , I start taking the Sovaldi and I am free of virus ( My insurance pays 30 000 dollars a month ). I have to continue taking for a total of 12 weeks.
Dear Jean Paul, if you don't mind me asking….What type of insurance do you have ? Also, do you have a co-payment ? My spouse had a liver transplant, but the Hep C was affecting the new liver. So just for the sovaldi part, our co-pay is $3000.00 per month. The doctors added two more meds, but I don't know the cost of those yet. Thankfully, he recently tested "No detectable virus".
I have recently lost a loved one who used injected drugs recreationally. He had hep C. He couldn't have afforded this, but maybe it'll help someone in the future.
Commenting has been closed for this post.
Free Healthbeat Signup
Get the latest in health news delivered to your inbox!