Harvard Health Blog
Need an appointment right away? Consider a virtual doctor visit
Thank goodness for pediatricians. No matter what time of night, they answer the calls of frantic parents who are worried about sick children. I've made a few of those 4 a.m. calls myself to our pediatrician (an angel named Katherine), who calmly directed us to go to the hospital on one occasion, or give the baby a tepid bath on another. It's been a sort of triage that has guided us to making the right decision. And that's how of I think of the new trend in medicine called virtual visits.
Now, thanks to video conferencing applications (apps) that download to a smartphone, tablet, or home computer, people of all ages can experience a "virtual" visit with a qualified physician at any time, day or night.
Not just a fad
The benefits go beyond triage. Virtual visits are part of the shift toward making health care more convenient, and they're already popular. "We can conservatively estimate that there will be at least a million virtual doctor visits in 2016," says Dr. Ateev Mehrotra, an internist and a Harvard Medical School researcher who studies new ways of delivering health care.
Cost is another big attraction: it's $40 or $50 per visit, about half the cost of an in-person visit, and most insurance companies are now covering them. Some, such as certain Blue Cross policies, offer their own virtual doctor services free of charge. Medicare does not cover virtual visits. However, the cost of a virtual visit can be less than the out-of-pocket co-payment that Medicare requires for an in-person doctor visit.
Quality of care
Physicians who take part in virtual visits are vetted. They're assigned to you based on where you live, they are licensed in your state, they're board-certified, they carry malpractice insurance, and they can even order tests and prescriptions for you. But without seeing you in person, their ability to assess you is limited. "The physician can look at your rash, but can't examine the back of your throat or listen to your lungs. If it's a virtual visit for depression, it probably doesn't make a difference. But if you're having abdominal pain, you really need a doctor who can perform a physical examination," says Dr. Mehrotra.
Studies on virtual visits have been mixed. "People who go to a virtual visit are just as likely to have a follow-up appointment in the next few weeks, a sign that the care is equal. And the antibiotic prescribing rate is similar between virtual and in-person visits. But doctors at virtual visits are more likely to prescribe a broad-spectrum antibiotic, not one specific to your condition. And it appears that physicians are much less likely to order a test you may need, which could be a problem if you have strep throat," says Dr. Mehrotra.
How to do a virtual doctor visit
To try a virtual visit, you need a smartphone, a tablet, or a computer with a camera. If using a smartphone or tablet, download the app for the service you'd like to use. If using a computer, you can conduct visits at the website address. Two of the most widely used are Teladoc (www.teladoc.com) and Doctor On Demand (www.doctorondemand.com).
You'll have to create an account with a password, and enter your payment information, medical history, and current symptoms. You'll also need to provide important details, such as recent test results or the types and amounts of medications you're taking. A virtual doctor who doesn't have this information can make the wrong decision.
After you request a consultation, a doctor in your state will review your information, then appear in a video box on your screen within 20 minutes. If you want the doctor to see something, such as a skin rash, you'll need to hold it up to the camera. Visits last about 10 or 15 minutes. If the doctor prescribes a medication, it will be sent electronically to your pharmacy.
When to consider a virtual doctor visit
Virtual visits aren't meant to replace every trip to the doctor's office, but may be a good option for minor, temporary problems such as cold and flu, sinusitis, a sore throat, rashes, diarrhea and vomiting, or conjunctivitis ― particularly if you can't reach your doctor. Ideally, your virtual doctor should let your regular doctor know what tests were ordered and what treatments were prescribed — in any case, it's best to see your regular doctor as soon as possible. It's reassuring to know that expert advice is now just a click away. Like those on-call pediatricians, virtual doctors can guide us, no matter what time of the day or night.
About the Author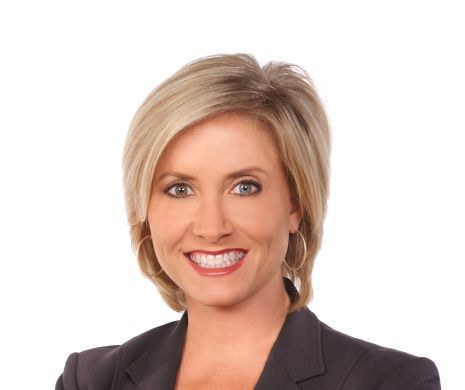 Heidi Godman, Executive Editor, Harvard Health Letter
Heidi Godman is the executive editor of the Harvard Health Letter. Before coming to the Health Letter, she was an award-winning television news anchor and medical reporter for 25 years. Heidi was named a journalism fellow …
See Full Bio
View all posts by Heidi Godman
Disclaimer:
As a service to our readers, Harvard Health Publishing provides access to our library of archived content. Please note the date of last review or update on all articles.
No content on this site, regardless of date, should ever be used as a substitute for direct medical advice from your doctor or other qualified clinician.
Comments
GK India Videos
September 22, 2016
It's an incredible approach to figure out whether they truly need to come in for an arrangement or in the event that it can hold up an additional couple of months. Ideal for occupied experts.
I would welcome the chance to talk to a doctor after regular office hours. Sometimes a complaint can't wait, but an emergency room visit may not be the best option. Maybe we just need to know what kind of self care is appropriate or if we really do need to go to the ER. Both my husband and I have had difficulties after surgery when we really needed to talk to a doctor after regular hours and no one was available to help us.
Martha
September 19, 2016
I am wondering if any of the virtual doctors are psychiatrists. If a person calls complaining of depression, what kind of service would be given? Just a prescription? Does the doctor make an actual referral? I think a referral would be very important for any mental health issues. And, it can be particularly difficult to find appropriate mental health providers.
SANDRA BISHOP
September 19, 2016
So. What about people that get unexpected (UTI'S) urinary tract infections I'm 51yrs old and get them unexpectedly sometimes And I never never know when I'm gonna get 1
As there sneaky and unpredictable so what do I or some other person do in this event do we go to an emergency room or could we be seen by a virtual Dr please respond to this. Comment and let me know thanks
If it's a good idea to follow up with your doctor, why not just go see him in the first place? A virtual doc doesn't seem to save any money and actually costs more! If it's in the middle of the night for a child, then maybe but during daytime hours everyone should just go see their doctor or use the local urgent care.
Ramki4
September 19, 2016
Well many doctors even when you are in their presence hardly spend any time with you. Many hardly touch you as the are scanning the reports.They are busy with their cell phones or looking nto their laptops and so in that it really is virtual visit or shall we say that we virtually visited a doctor!
Dr. Linda Makuta
September 16, 2016
I've actually done a couple of virtual appointments for my dental patients over the years. It's a great way to determine if they really need to come in for an appointment or if it can wait an extra couple of months. Perfect for busy professionals. I highly recommend other dentists do the same as it helps you keep your patients longer.
Commenting has been closed for this post.
Free Healthbeat Signup
Get the latest in health news delivered to your inbox!