By

Patrick J. Skerrett

, Former Executive Editor, Harvard Health Publishing
During a recent check-up, my doctor snuck a look at her phone a couple times. I don't think it had anything to do with my health or care, so it was mildly annoying—but I didn't say anything. After reading a report about a man who almost died because of a doctor's "multitasking mishap," next time I'll speak up.
In a case report for the federal Agency for Healthcare Research and Quality, Dr. John Halamka, the chief information officer at Harvard Medical School, described the so-called mishap, which happened to a 56-year-old man with dementia who was admitted to the hospital to have a feeding tube placed in his stomach.
One of the man's doctors increased the dose of the blood-thinner warfarin the man was taking. Warfarin helps prevent clots from forming in the bloodstream. The next day, the doctor decided to evaluate whether the man needed warfarin at all, and asked a resident (junior doctor) to temporarily stop the order for daily warfarin.
Using her cellphone, the resident began to make the change via a computerized order entry system. Part way through, she received a text message from a friend about a party. She responded to the text, but forgot to go back and complete the medication order canceling warfarin. As a result, the man kept getting a high dose of warfarin. His blood became so "thin" that, two days later, blood was spontaneously filling the sac around his heart, squeezing it so it couldn't pump properly. He needed open-heart surgery to drain the blood and save his life.
The hazards of multitasking
Many people take pride in how well they multitask. But new research suggests some big downsides to it.
I spoke with Dr. Paul Hammerness and Margaret Moore, authors of Organize Your Mind, Organize Your Life, a new book from Harvard Health Publishing. They said that multitasking increases the chances of making mistakes and missing important information and cues. Multitaskers are also less likely to retain information in working memory, which can hinder problem solving and creativity.
Instead of trying to do several things at once—and often none of them well—Hammerness and Moore suggest what they call set shifting. This means consciously and completely shifting your attention from one task to the next, and focusing on the task at hand. Giving your full attention to what you are doing will help you do it better, with more creativity and fewer mistakes or missed connections. Set shifting is a sign of brain fitness and agility, say the authors.
(To learn more about Organize Your Mind, Organize Your Life, visit the Harvard Health Publishing website.)
Time to focus
Doctors, nurses, and other health-care professionals are busy folks. It's understandable that they resort to multitasking. But it doesn't guarantee the best medical care. Dr. Halamka, who has helped pioneer the use of electronic medical records and doctors' use of handheld devices, writes that hospitals and other health-care settings need to help doctors and other providers cope with the distractions that come with the use of new technologies.
We can all help, too. Doctors may need a little assistance learning, or remembering, how to focus. So next time mine is doing several things at once, I'll speak and up and ask him or her to do just one thing—be my doctor.
About the Author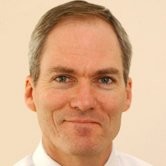 Patrick J. Skerrett, Former Executive Editor, Harvard Health Publishing
Pat Skerrett is the editor of STAT's First Opinion and host of the First Opinion podcast. He is the former editor of the Harvard Health Blog and former Executive Editor of Harvard Health Publishing. Before that, he was editor of …
See Full Bio
View all posts by Patrick J. Skerrett
Disclaimer:
As a service to our readers, Harvard Health Publishing provides access to our library of archived content. Please note the date of last review or update on all articles.
No content on this site, regardless of date, should ever be used as a substitute for direct medical advice from your doctor or other qualified clinician.