Harvard Health Blog
Mindfulness meditation may ease anxiety, mental stress
ARCHIVED CONTENT: As a service to our readers, Harvard Health Publishing provides access to our library of archived content. Please note the date each article was posted or last reviewed. No content on this site, regardless of date, should ever be used as a substitute for direct medical advice from your doctor or other qualified clinician. 
My mom began meditating decades ago, long before the mind-calming practice had entered the wider public consciousness. She liked to quote sayings from Thich Nhat Hanh, a Zen Buddhist monk known for his practice of mindful meditation, or "present-focused awareness."
Although meditation still isn't exactly mainstream, many people practice it, hoping to stave off stress and stress-related health problems. Mindfulness meditation, in particular, has become more popular in recent years. The practice of mindful meditation involves sitting comfortably, focusing on your breathing, and then bringing your mind's attention to the present without drifting into concerns about the past or future. (Or, as my mom would say, "Don't rehearse tragedies. Don't borrow trouble.")
But, as is true for a number of other alternative therapies, much of the evidence to support meditation's effectiveness in promoting mental or physical health isn't quite up to snuff. Why? First, many studies don't include a good control treatment to compare with mindful meditation. Second, the people most likely to volunteer for a meditation study are often already sold on meditation's benefits and so are more likely to report positive effects.
But when researchers from Johns Hopkins University in Baltimore, MD sifted through nearly 19,000 meditation studies, they found 47 trials that addressed those issues and met their criteria for well-designed studies. Their findings, published in JAMA Internal Medicine, suggest that mindful meditation can help ease psychological stresses like anxiety, depression, and pain.
Dr. Elizabeth Hoge, a psychiatrist at the Center for Anxiety and Traumatic Stress Disorders at Massachusetts General Hospital and an assistant professor of psychiatry at Harvard Medical School, says that mindfulness meditation makes perfect sense for treating anxiety. "People with anxiety have a problem dealing with distracting thoughts that have too much power," she explains. "They can't distinguish between a problem-solving thought and a nagging worry that has no benefit."
"If you have unproductive worries," says Dr. Hoge, you can train yourself to experience those thoughts completely differently. "You might think 'I'm late, I might lose my job if I don't get there on time, and it will be a disaster!' Mindfulness teaches you to recognize, 'Oh, there's that thought again. I've been here before. But it's just that—a thought, and not a part of my core self,'" says Dr. Hoge.
One of her studies (which was included in the JAMA Internal Medicine review) found that a mindfulness-based stress reduction program helped quell anxiety symptoms in people with generalized anxiety disorder, a condition marked by hard-to-control worries, poor sleep, and irritability. People in the control group—who also improved, but not as much as those in the meditation group—were taught general stress management techniques. All the participants received similar amounts of time, attention, and group interaction.
To get a sense of mindfulness meditation, you can try one of the guided recordings by Dr. Ronald Siegel, an assistant clinical professor of psychology at Harvard Medical School. They are available for free at www.mindfulness-solution.com.
Some people find that learning mindfulness meditation techniques and practicing them with a group is especially helpful, says Dr. Hoge. Mindfulness-based stress reduction training, developed by Dr. Jon Kabat-Zinn at the University of Massachusetts Medical School in Worcester, MA, is now widely available in cities throughout the United States.
Thich Nhat Hahn offers this short mindful meditation in his book Being Peace: "Breathing in, I calm my body. Breathing out, I smile. Dwelling in the present moment, I know this is a wonderful moment."
About the Author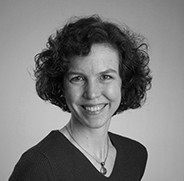 Julie Corliss, Executive Editor, Harvard Heart Letter
Julie Corliss is the executive editor of the Harvard Heart Letter. Before working at Harvard, she was a medical writer and editor at HealthNews, a consumer newsletter affiliated with The New England Journal of Medicine. She …
See Full Bio
View all posts by Julie Corliss
Disclaimer:
As a service to our readers, Harvard Health Publishing provides access to our library of archived content. Please note the date of last review or update on all articles.
No content on this site, regardless of date, should ever be used as a substitute for direct medical advice from your doctor or other qualified clinician.
Comments
I find that using mindfulness techniques and positives vizualisations really helps calm my orthodontic patients. Even suggesting they focus on their breathing appears to calm many people.
Lynne Cameron FNP
January 31, 2014
Thanks for the article. As you say, successful practitioners of this method are a pleasure in interaction. I have found on the down side that some of my patients with serious mental disorders such as schizophrenia or bipolar disorder are at a serious disadvantage as they may not be able to draw enough ego control to still the many "voices" and actually deteriorate in mental health, getting lost in interior spaces. I have found this to be helpful in individuals with transient grief reaction, episodic stress, and anxiety as well.
Mindfullness meditation helps to concentrate better and also improves congnitive function.
Jake Johnson
February 13, 2014
Right on the mark. Even HR departments like ours encourage these practices just as a way to foster positive well-being of our employees. A little Yoga goes a looong way in supporting emotional health.
http://vegashomefurniture.com/
January 27, 2014
This is interesting for dealing with depression and high anxiety. Meditation makes you focus on your work(present work, whatever work it is). Forget about past, regrets of past and everything.
JD Elder
February 3, 2014
true mindfulness practice doesn't make one forget the past; it allows the practitioner of mindfulness to learn to skillfully use their mind to decide one which thoughts are lead to productive outcomes (e.g., if I focus on the fantasy of what might happen in surgery, vs. how I will recover quickly after it) big difference.
Nahim Siope
January 27, 2014
This is interesting for dealing with depression and high anxiety. I'm always looking for an alternative way to healing before any surgery. Thanks
Paul Koppel
January 25, 2014
Everyone suffers with Stress at some point of time and it was unavoidable for many of the people. Meditation has been used for many years and it was very helpful in reducing stress, anxiety. Mindful meditation will relaxes your mind and body brings to a peaceful,calm state.
MightyTravels
January 22, 2014
I discovered meditation while I lived in India. It has become a great tool for me to relax and focus on the important things in life.
Paul Koppel
January 22, 2014
Great post. I think your mom would know about the actual benefit of mindful meditation. Meditation gives you freshness, the freshness of the present and makes you forget about the bad incidents of past. Meditation is the best stress buster. A 20 minute meditation(mindful) releases all your stress up to that minute. Meditation makes you focus on your work(present work, whatever work it is). Forget about past, regrets of past and everything.
Jamie Eberle
January 20, 2014
A very informative and interesting article in the way that it not only tries to help us to know the importance of meditation but also tries to emphasise on how it helps us to have a better control on our breating as well.Mindful Meditation can be wonderfully calming, anytime when the daily grind is getting on top of you. Definitely it is something we should not knock off our list until we've given it a try. Just ten to twenty minutes can leave one feeling invigorated and serene.It can also help build positive emotions which are linked to better health, longer life, and greater well-being
Encore Dental Partners
January 19, 2014
Nice article…..Thanks for this post…keep it up.
Ontaro-Wine.com
January 17, 2014
Giving yourself a wonderful yet simple treat or something to look forward to at the end of the day helps as well!
Randolph
January 15, 2014
Your Mom knows what she is saying. Learning from our parents and seniors and acknowledging their accomplishment at survival, internalizing their triumph amidst loss and challenges can help us younger(not so younger ones)a lot. We need to maintain our roots! As i was thinking..if you can laugh and be happy for 10 seconds amidst (turmoil/a challenge), you can choose to be happy most of your life. 🙂
Great Info. We have been using meditation and alpha waves to reduce anxiety for exam takers as a part of our "critical exam Taking Techniques" for our PMP students.
Everyone thinks we're nuts, until they don't!
Diane Holcomb
January 15, 2014
I recommend the books "Buddha's Brain" and "Hardwiring Happiness" for the neuroscience of rewiring the brain for improved mood and stress reduction, using meditation.
hopscorkenbottle
January 14, 2014
Great article comparison but this methodology is dependent on one's ability to clear their mind, believe in the effectiveness of such self help and relax. It would be more cost effective to refer people interested to a spiritual counselor or guide.
worldhealthcare.webs.com
January 12, 2014
Its a Really informative Article to reduce mental stress,
thanks to the post .
Kala (Viv Williams)
January 11, 2014
I'm so glad to see this, for many folks the more science backing up what they consider "whoo-woo" stuff the more likely they are to at least try it. I have meditated for years and teach mindfulness meditation to people in their homes- in NYC. I just got back from a six week mindfulness meditation retreat. To get the benefits one just needs to do a little bit, 15 or 20 min, at least 3x a week will give benefit.
srinivas varma
January 10, 2014
do meditation for is really require physical fitness?

i was in some reading of hatha yoga for physical fitness
and tracking to managing our calories with fitness trackers
www.bikramyogacentral.com
February 10, 2014
Any form of yoga is a great form of physical fitness…Bikram is great for increasing ones flexibility and strength, as well as lowering stress levels….
Dike Drummond MD
January 9, 2014
Remember too that Mindfulness is the most researched and effective burnout prevention techniques for physicians and other healthcare providers. For the doctor to be able to release all the hubub of the office day and give the patient their undivided attention is a huge benefit to both parties.

Dike
Dike Drummond MD
TheHappyMD(dot)com
Armando Ribeiro das Neves Neto
January 9, 2014
Study, research, publish … meditative practices are increasingly being objects of study of biomedical and psychosocial sciences in the West, but it is the regular practice that makes all the difference. No one will reap the effects of meditation just reading the latest scientific evidence. The challenge is to make the practice a habit! Armando Ribeiro das Neves Neto (Sao Paulo – Brazil).
Commenting has been closed for this post.
Free Healthbeat Signup
Get the latest in health news delivered to your inbox!