Harvard Health Blog
Keep using sunscreen while FDA updates recommendations on safety of sunscreen ingredients
By

Kristina Liu, MD, MHS, Contributor
Media coverage of a recent study has left many people concerned about the safety of sunscreen. But while further testing appears to be warranted, we know for certain that sunscreen protects against skin cancer.
Let's take a closer look at the JAMA study, evolving FDA recommendations on sunscreen ingredients, and how you and your family can safely protect yourself from the sun's rays.
What did the study look at?
First, some background. The FDA recently announced that it will be updating its recommendations on the safety of sunscreen ingredients later this year. In general terms, they are trying to answer two questions:
To what extent are the chemicals in sunscreen absorbed into the body?
What are the health effects of these chemicals being absorbed into the body?
In the JAMA study, FDA researchers asked 24 healthy individuals to apply sunscreen four times a day for four days to large areas of their body. The participants were randomly assigned to apply a sunscreen spray, cream, or lotion. All of the sunscreens contained some combination of four active ingredients: avobenzone, oxybenzone, octocrylene, and ecamsule. Thirty blood samples were collected from the participants over seven days.
What did the study find, and what do the results mean?
The researchers found systemic concentrations of more than 0.5 nanograms per milliliter (ng/ml) of all four active ingredients in the blood of these volunteers.
These findings, while interesting, should be considered in the context of several limitations. This study is called an exploratory maximal usage trial (MUsT), because the sunscreen products were applied according to the maximum limit of the products' directions for use, which likely far exceeds use by the average consumer.
Furthermore, while the FDA recommends that active ingredients in sunscreen that exceed 0.5 ng/ml should undergo toxicology testing to check for harmful health effects, this number is somewhat arbitrary, as it is not known what the significance of this blood level means. The FDA acknowledges that without further testing, we do not know what degree of absorption should be considered safe.
What is the FDA saying about sunscreen?
Thus far, titanium dioxide and zinc oxide are two sunscreen ingredients that the FDA deems "generally recognized as safe and effective" (GRASE). These ingredients are not absorbed into the body.
In order to be determined GRASE, a drug must have gone through adequate clinical testing to establish its safety and efficacy, and medical experts must agree, based on those studies, that the product is safe based on the intended, recommended usage. Two other active sunscreen ingredients, PABA and tolamine salicylate, are considered non-GRASE, and they are not legally available in the US.
The FDA is asking for more safety data on an additional 12 active sunscreen ingredients in order to determine whether they can be classified as GRASE. Any sunscreen ingredients that do not receive a GRASE designation in the FDA's final report, due to be delivered in November 2019, will need to go through a New Drug Application (NDA) process. New products that contain GRASE ingredients do not need to go through the NDA process.
Should I keep using sunscreen?
Absolutely. Exposure to ultraviolet (UV) rays from the sun is a major risk factor for skin cancer, which is the most common type of cancer in the US. Sunscreen use has been shown to protect against UV-induced skin cancers — as well as sunburns and signs of aging.
The FDA has not asked the public to stop using sunscreens that contain avobenzone, oxybenzone, octocrylene, or ecamsule. That's because while the JAMA study concluded these ingredients were absorbed by the body when applied at high concentrations, we do not know whether this affects a person's health.
Furthermore, there have not been any reports of serious side effects from sunscreen products related to systemic absorption. In fact, the FDA has announced on its website that "given the recognized public health benefits of sunscreen use, Americans should continue to use sunscreen and other sun protective measures as this important rulemaking effort moves forward."
What should I do to protect my skin until the FDA releases its new recommendations?
Continue to follow these dermatologist-recommended practices:
Avoid going into direct sunlight or seek shade between 10 am and 2 pm, which is when UV radiation is the strongest.
Apply sunscreen to all exposed areas, using a broad-spectrum sunscreen that is SPF 30 or higher.
Sun protective clothing, including long-sleeve shirts, long pants, hats, and sunglasses, can be a wonderful option for sun protection, especially for young children. Look for clothing that has an ultraviolet protection factor (UPF) rating.
For more information on sunscreens and safety, visit this website by the American Academy of Dermatology.
Follow me on Twitter @KristinaLiuMD
About the Author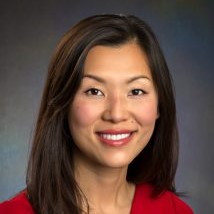 Kristina Liu, MD, MHS, Contributor
Kristina Liu, MD, MHS, is a dermatologist at Brigham and Women's Hospital, where she serves as the director of the vitiligo clinic and director of dermatology simulation education. She received her medical degree and masters in …
See Full Bio
View all posts by Kristina Liu, MD, MHS
Disclaimer:
As a service to our readers, Harvard Health Publishing provides access to our library of archived content. Please note the date of last review or update on all articles.
No content on this site, regardless of date, should ever be used as a substitute for direct medical advice from your doctor or other qualified clinician.