By

Julie Corliss, Executive Editor, Harvard Heart Letter
With more people staying at home these days, there's more opportunity to prepare homemade meals. Although home-cooked meals tend to be much lower in salt than what you'd get from a restaurant, you still need to be careful, says Liz Moore, a dietitian at Harvard-affiliated Beth Israel Deaconess Medical Center (BIDMC).
Why worry about salt?
Most Americans consume far too much sodium, which raises blood pressure and the risk of heart disease. On average, we consume around 3,200 milligrams (mg) per day. That's about 30% more than is recommended by the federal dietary guidelines, which advise people to limit their daily sodium to 2,300 mg. And it's more than twice the target suggested by the American Heart Association of 1,500 mg per day.
National surveys suggest that fewer than 10% of Americans achieve that lower target. Even dietitians admit that goal can be hard to meet, given how much salt is found in many popular convenience foods, such as deli meats, pizza, and snacks. Prepared meals from supermarkets and nearly all restaurant dishes are also very salty,
It's good to aim low
"I encourage people to aim for 1,500 mg a day. Even if they only cut their sodium to around 2,000, that's still a big improvement," says Moore. Making meals at home using mostly fresh, unprocessed ingredients is the key. To help her patients, she created the BIDMC CardioVascular Institute's Hungry Heart Cookbook, which features dozens of low-sodium recipes that are also low in saturated fat. You can download a free copy here.
You don't necessarily have to banish your salt shaker, says Moore. A few shakes add just a miniscule amount, so it's not a problem to sprinkle a bit on dishes (such as those featured in her cookbook) that contain no added salt. Scale back on your sodium gradually, over the course of several weeks. Try eating a little less every few days, which will help your taste buds adjust.
Sauces and substitutes
Even if you don't add salt when you're cooking, be aware that many condiments, such as ketchup, mustard, mayonnaise, and salad dressing, contain a fair amount of sodium. So do tomato sauce, barbeque sauce, hot sauce, soy sauce, and many packaged spice mixes, such as adobo or taco seasoning. Check the Nutrition Facts panel for the sodium content of these products.
Here are some additional ways to trim sodium when cooking at home:
Rinse canned beans, vegetables, and tuna fish before using.
Don't add salt to the water when cooking pasta, rice, or other grains.
Try other flavor enhancers, such as fresh herbs, spices, citrus juice, or vinegar.
Use baking powder made with potassium bicarbonate instead of sodium bicarbonate.
A day of low-salt meals

Together, these meals and snacks provide close to 2,000 calories but just under 1,200 milligrams (mg) of sodium.
Sodium (mg)
Breakfast
1 cup cooked oatmeal (made with skim milk)
1 tablespoon chopped walnuts
1 teaspoon brown sugar, pinch of cinnamon
1 medium banana
140
0
0
1
Morning snack
6 ounces nonfat plain Greek yogurt
1/4 cup raspberries
2 tablespoons unsalted pecans
70
0
0
Lunch
1 cup spinach
1 cup Romaine lettuce
1/2 cucumber, chopped
1 small tomato, diced
1/4 avocado, diced
2 hard-boiled eggs, sliced
Dressing: 1 tablespoon olive oil, 1 tablespoon balsamic vinegar, pinch of salt and pepper, herbs to taste
16
9
4
5
21
125
150
Afternoon snack
1 cup baby carrots
2 tablespoons hummus
60
120
Dinner
1 serving Baked Salmon with Dill*
1 cup kale sautéed with 1 teaspoon olive oil and minced garlic
1/2 cup brown rice mixed with 1 teaspoon olive oil, basil, and pinch of salt
2 pieces of dark chocolate
74
11
150
2
Evening snack
6 whole grain, low-sodium crackers
1 ounce cheddar cheese
54
180
Total sodium for day: 1,192 mg
Menu courtesy of dietitian Elizabeth Moore and Yanita Shuhman, dietetic intern, Beth Israel Deaconess Medical Center.

*Recipe from page 56 of the Hungry Heart Cookbook.
About the Author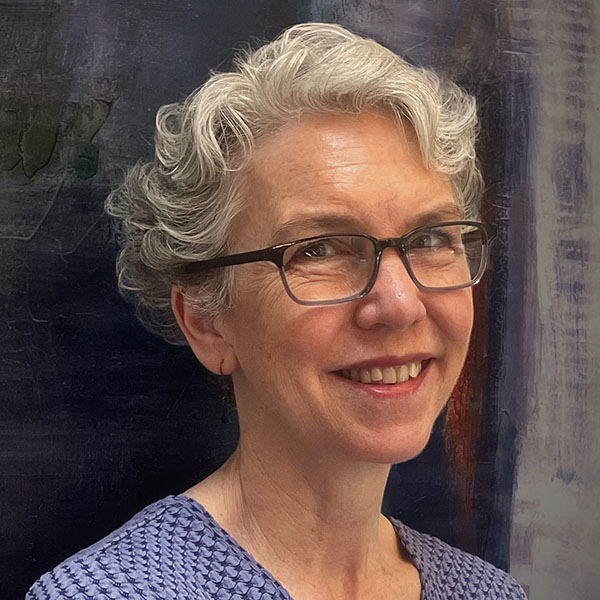 Julie Corliss, Executive Editor, Harvard Heart Letter
Julie Corliss is the executive editor of the Harvard Heart Letter. Before working at Harvard, she was a medical writer and editor at HealthNews, a consumer newsletter affiliated with The New England Journal of Medicine. She …
See Full Bio
View all posts by Julie Corliss
Disclaimer:
As a service to our readers, Harvard Health Publishing provides access to our library of archived content. Please note the date of last review or update on all articles.
No content on this site, regardless of date, should ever be used as a substitute for direct medical advice from your doctor or other qualified clinician.