Harvard Health Blog
Harmful effects of supplements can send you to the emergency department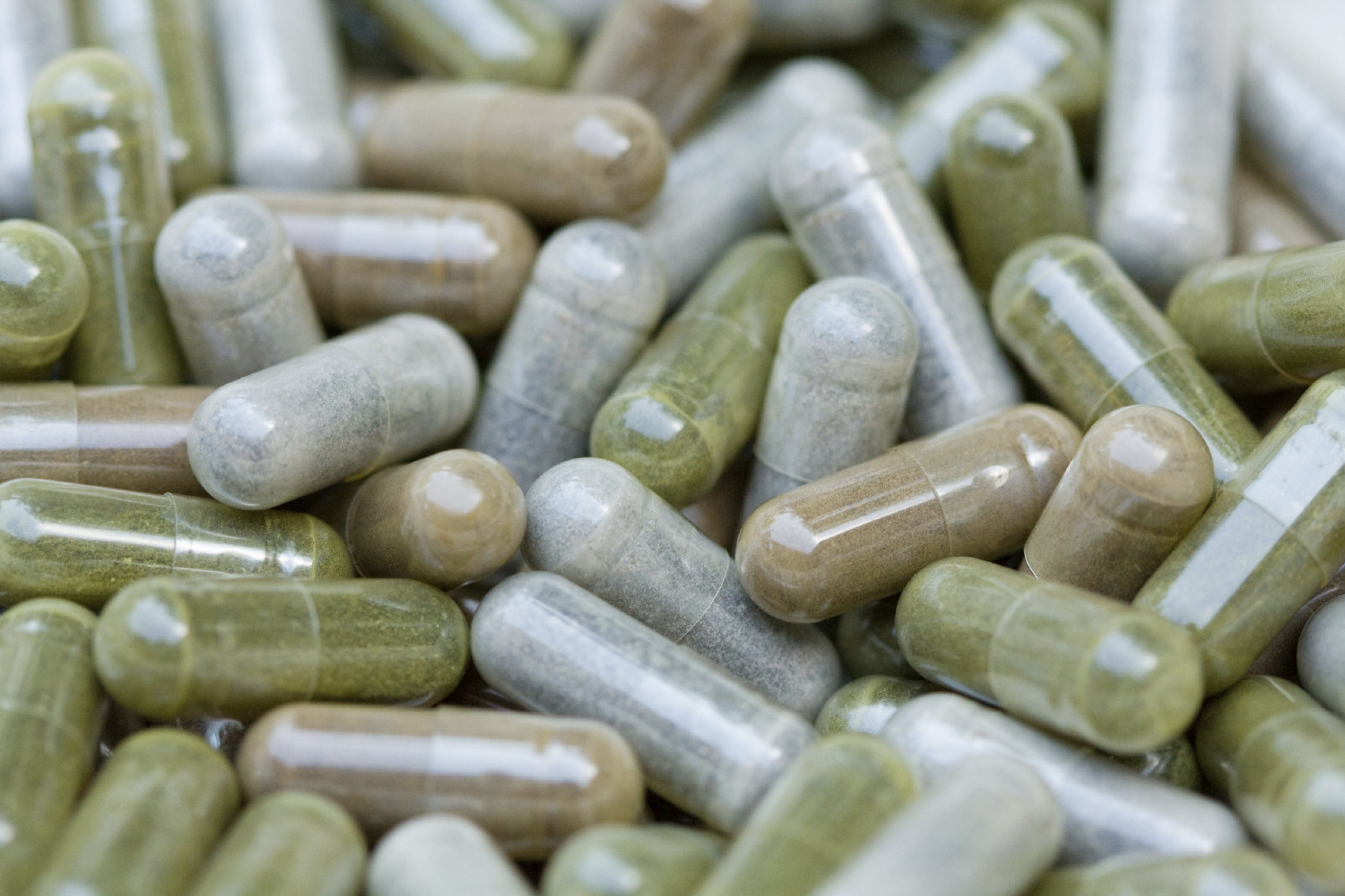 ARCHIVED CONTENT: As a service to our readers, Harvard Health Publishing provides access to our library of archived content. Please note the date each article was posted or last reviewed. No content on this site, regardless of date, should ever be used as a substitute for direct medical advice from your doctor or other qualified clinician. 
For many people, a healthy lifestyle means more than eating a good diet and getting enough exercise — vitamins, supplements, and complementary nutritional products are also part of the plan. But though there is much publicity about their potential benefits, there is less awareness of their possible harmful effects.
In fact, using these products can land you in the emergency department.
A study published today in The New England Journal of Medicine found that adverse effects of supplements were responsible for an average of about 23,000 emergency department (ED) visits per year. That's a lot for something that is supposed to be good for you.
In this 10-year study, researchers looked at surveillance data from 63 hospital emergency departments to estimate the annual number of ED visits associated with adverse effects from dietary supplements. The authors defined "dietary supplements" as herbal or complementary products, and vitamin or amino acid micronutrients. Patients visiting the ED for symptoms related to supplement use were an average of 32 years old, and women made up more than half of all visits. Just over 10% of these visits resulted in admission to the hospital, especially among adults older than 65.
Weight-loss products accounted for one quarter of all single-product ED visits and disproportionately affected women, while men were more likely to experience adverse effects from products advertised for sexual enhancement and body building. Energy-boosting products made up another 10% of these visits.
Young adults weren't the only ones affected. Many children under 4 years of age suffered allergic reactions or digestive symptoms (nausea, vomiting, abdominal pain) from unsupervised, accidental ingestion of vitamins. Patients older than 65 were more likely to have trouble swallowing after taking vitamins or micronutrients of large pill size.
Although the study's findings are annual estimates based on ED visits to a relatively small number of hospitals, they reflect the growing use of dietary supplements and micronutrients. These products are widely available without prescription and are advertised as alternatives or complements to therapeutically prescribed pharmaceutical drugs. As a result, dietary or herbal supplements are widely perceived to be natural and safe. The most recent figures indicate that there are more than 55,000 such products available in the United States.
What you need to know before you take a supplement
While the Food and Drug Administration (FDA) is charged with overseeing dietary supplements, there is no safety testing or FDA approval required before a new supplement goes on the market. In addition, there are no requirements that dietary supplement packaging list potential adverse effects, nor are there standards for maximum pill size (a clear risk for older people).
Health care providers also may neglect to ask patients about the use of over-the-counter or natural dietary supplements. Without that information, they may not recognize that any signs and symptoms their patients may be experiencing could be related to these products.
To be sure, some dietary supplements can be beneficial. That's because these products contain active ingredients — molecules that interact at receptors in our body and cause physiological changes. However, because they contain active ingredients, they can also cause unwanted effects, such as elevated blood pressure, racing or irregular heartbeat, headache, dizziness, or digestive symptoms.
What is the safe approach to the use of these dietary supplements? Staying healthy requires a multifaceted approach to self-care. Being aware and knowledgeable about any supplement—whether it is advertised as natural, herbal, or non-drug — is part of that care.
If you do take vitamins, supplements, or herbal products, always read any safety labels that are included with the packaging. Ask a pharmacist, your doctor, or a nurse to review everything you take to ensure that supplements will not cause harmful effects, either alone or in combination with regularly prescribed or over-the-counter drugs. If you do develop concerning symptoms after taking a dietary supplement, stop taking it and call your doctor.
Top 10 herbal or complementary products associated with emergency department visits
Weight loss
Energy
Sexual enhancement
Heart health
Sleep
Laxative
Bodybuilding
Immunity or infection
Pain or arthritis relief
Detoxification or cleansing
Top 4 vitamins associated with emergency department visits
Multivitamin, or unspecified vitamin
Iron
Calcium
Potassium
Adapted from: N Engl J Med 2015; 373:1531-1540; October 15, 2015
About the Author
Susan Farrell, MD, Contributing Editor
Dr. Susan Farrell is the Director of the comprehensive clinical skills OSCE examination at Harvard Medical School, and worked as an educator in the Partners Healthcare Office for Graduate Medical Education, before taking her current position …
See Full Bio
View all posts by Susan Farrell, MD
Disclaimer:
As a service to our readers, Harvard Health Publishing provides access to our library of archived content. Please note the date of last review or update on all articles.
No content on this site, regardless of date, should ever be used as a substitute for direct medical advice from your doctor or other qualified clinician.
Comments
Laura Jennings
October 27, 2015
I beg to differ with the first commenter, for Lamar Odom was a drug addict, which is a far cry from using supplements. Reviews of good natural supplements can be found at atcemsce.org/best-turmeric-supplement/. Some of the dietary supplements symptoms can be traced to the bad lifestyles of the users. If you drink and smoke on a daily basis, you'll get very little help from supplements, neither will multivitamins do you any good.

Don't get me wrong, the whole dietary supplement industry should be fully regulated and the lousy ones driven out of business. But then again, most Americans are of the opinion we need fewer govt regulations to keep us safe.
Keith Elder
October 24, 2015
Recent life threatening event with Lamar Odom is a great example for people who take supplements without proper research or doctor's advice.

keithelder.net
Marry Martin
October 24, 2015
Jacob Tyler
October 24, 2015
Basically, supplements are considered more food than medicine and regulated as such. They can't be marketed for the treatment or prevention of disease (i.e. drug claims), but can make so-called "structure-function" claims (i.e., "boosts the immune system"). The problem is, what constitutes a "drug claim" compared to a "structure-function" claim remains fairly vague.
SEKHER S
October 18, 2015
how many patients reached ER after taking prescribed med ? I guarantee much more than supplements ?
That's why you should take only Nutrilite vitamins.
herbalschoice
October 16, 2015
O can see your point of some supplements have side effects, there not 100% safe, but neither is bleach or Tylenol even if its fda approved. Its always best to do your own research based on your allergies and the side effects you find online either on health forum or by a personal doctor. I have tried many supplements and i prefer herbal supplements.
M. Kopper
October 16, 2015
I agree with most all of the replies above – and it IS unfair to warn people against all supplements lumped together. I heard on a morning news show the latest news that supplements are not needed; vitamin C is worthless and even vitamin D.

What about the AREDs for macular degeneration and other retinal and eye problems? What about grape seed extract which has been in trials to help cancer patients or Turmeric curcumin which can help with pain and inflammation? This story is a bunch of nonsense.

Big PHARMA strikes again. 🙁
Renee DuPont
October 16, 2015
Speaking from personal experience and the same physical complaints…an organic RAW FOOD diet is far more effective than 20 plus supplements.

Turmeric with black pepper, ginger, coconut oil, cayenne and an avocado, B12 and D everyday are a winning combination.
this isnt fair to lump all supplements into this category, I take supplements all the time, and you know what a majority of your BIG pharm meds are based on herbs and spices so it is how you take them I would trust supplements faster than pharm meds
Bill Boone
October 16, 2015
This is a very narrow look at the issue. First, 23k is a very small number compared to the 730,000 visits caused by adverse drug effects from prescribed medicine (CDC website – stats for 2011). Second, 4 of the largest categories are for weight loss, energy, sexual performance and bodybuilding. Most of these are stimulants and if overused can cause adverse effects (racing heart beat as an example). I would argue that these are used less for general health and more as a crutch – take a pill to lose weight instead of better diet and exercise.
D Desmarais
October 16, 2015
I have been seeing a general internist, M.D. who also practices Ayurvedic medicine. He recently prescribed me roughly 20+ supplements to take to help with chronic issues I have been suffering with for many years; chronic pain, fatigue, fibromyalgia, H/A's, PTSD, chronic depression, anxiety, and the list goes on. Am i setting myself up for more problems if I take all these supplements as prescribed?
Jay Wolfe
October 18, 2015
@D Desmarais: I would advise a healthy amount of skepticism and a great deal of research before you start shelling out cash for that many 'supplements', ESPECIALLY if they're being sold to you by the doctor himself or through his office. My in-laws were seeing just such a practitioner for awhile who prescribed and sold them a rafter of goods and the only results were a nicely padded wallet for the doctor and very expensive urine.
Carl Anderson
October 16, 2015
To put this in a business context, would it be useful to give the ER visit numbers for doctor prescribed exorbitantly expensive pharmaceuticals? I would guess the numbers are many times higher as is the mortality and side effect rate.
Manuel santos velez
October 16, 2015
Unfortunately is a bigger businesses and the government given the acceptance
Commenting has been closed for this post.
Free Healthbeat Signup
Get the latest in health news delivered to your inbox!