By

Patrick J. Skerrett

, Former Executive Editor, Harvard Health Publishing
Most Americans put hundreds of chemicals on or in their bodies each day. Some are completely natural, like those in fruits and vegetables. Others were born in the chemistry lab and are generated in processing plants. Some of the latter are eyed as possible causes of cancer or other maladies. One chemical currently on the hot seat is bisphenol A, or BPA.
Since the 1950s, BPA has been used to make hard plastic water bottles and to coat the inside of food cans. Tiny amounts of BPA migrate from these containers into water or food, and then into people. BPA can also get into the body by handling cash register receipts made with the compound. Most Americans have traces of BPA in their bodies.
BPA is thought to mimic the effects of the hormone estrogen, which can interfere with growth and throw off normal hormonal interactions. Adults and older children eliminate BPA relatively fast chemical through their kidneys. Newborns and infants, though, can retain it for longer.
Animal studies, and a few human studies, have raised the possibility that exposure to BPA may cause reproductive problems, heart disease, diabetes, and other conditions. This work prompted the Natural Resources Defense Council (NRDC) in 2008 to petition the FDA to ban BPA. Last week, the FDA denied the petition, saying the organization didn't provide compelling data to make the case for a ban.
The FDA didn't rule out further action. It plans to update its safety review of BPA this year and would presumably make any changes about the use of the chemical based on the results.
Continuing controversy
The NRDC was quick to decry the ruling. "BPA is a toxic chemical that has no place in our food supply. We believe FDA made the wrong call," said Dr. Sarah Janssen, senior scientist in the NRDC's public health program, in a statement.
As expected, most can makers and food packagers supported the FDA's ruling, since a BPA ban would force them to find new packaging materials. Campbell's has started using a BPA alternative in some of its soup cans, and says in its online statement on sustainable packaging that the company is " working to phase out the use of BPA in can linings in the rest of our canned products." Given the controversy and growing consumer awareness of it, other large companies have already moved away from BPA or are planning to do it.
What you can do
Although it may not be possible to completely eliminate your exposure to BPA, you can take several steps to reduce your and your family's exposure to it.
Infant formula. If your doctor says it's okay for your baby to have powdered formula, buy it dry and mix it with water. If your baby needs liquid formula, look for types sold in plastic or glass containers instead of canned formula.
Canned food. Tests conducted by the Environmental Working Group found that canned pasta and soups contained more BPA than beverages. Switching from canned to frozen fruits and vegetables can help decrease BPA intake, as can making foods from scratch.
Plastic food containers. BPA is an ingredient in the clear, rigid polycarbonate plastics that are used for sippy cups, baby bottles, food storage, and water bottles. Such containers are often marked on the bottom with the letters "PC," with or without the recycling label 7. Choose instead bottles and other plastic containers with the recycling numbers 1, 2 and 4, which do not contain BPA. Because heat increases the leaching of BPA into food or water, don't use plastic containers in the microwave, or to hold coffee, tea, or other hot beverage.
Water bottles. Some metal water bottles have a lining that contains BPA. Choose a metal bottle that doesn't have a plastic liner.
About the Author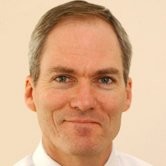 Patrick J. Skerrett, Former Executive Editor, Harvard Health Publishing
Pat Skerrett is the editor of STAT's First Opinion and host of the First Opinion podcast. He is the former editor of the Harvard Health Blog and former Executive Editor of Harvard Health Publishing. Before that, he was editor of …
See Full Bio
View all posts by Patrick J. Skerrett
Disclaimer:
As a service to our readers, Harvard Health Publishing provides access to our library of archived content. Please note the date of last review or update on all articles.
No content on this site, regardless of date, should ever be used as a substitute for direct medical advice from your doctor or other qualified clinician.