Harvard Health Blog
Distracted driving: We're Number 1
By

Patrick J. Skerrett

, Former Executive Editor, Harvard Health Publishing
Americans drive while talking on a cellphone or texting more than their counterparts in seven European countries. A report published yesterday showed that 69% of American drivers surveyed said they had talked on a cellphone while driving at least once in the previous month (31% said they did it "regularly or fairly often"), and 31% said they had read or sent text messages while driving. The least distracted drivers were in the United Kingdom.
As you might expect, younger drivers were more likely to have reported talking on a cellphone or texting while driving.
Driven to distraction
My family just launched a new driver, and we are starting the process for two more. It's made me hyperaware of how much attention driving demands—especially in cities like Boston, which are known for their aggressive drivers.
Fiddling with the radio or heater is a distraction we all experience. It takes your mind off what you are doing—piloting two tons of metal and plastic at 30 miles an hour or more down a narrow lane—for a second or two, but usually doesn't take your eyes off the road. Talking on a cellphone is different. In addition to finding the device and answering it, which means looking away from the road unless you have a hands-free setup, a conversation can distract you for minutes.
Texting is worse. According to distraction.gov, a website sponsored by the National Highway Traffic Safety Administration, sending or receiving a text takes a driver's eyes from the road for an average of 4.6 seconds. At 55 miles per hour, that the equivalent of driving blind for more than the length of a football field.
The statistics are chilling. In 2011 (the last year with complete statistics), 3,331 people were killed in motor vehicle crashes involving a distracted driver, and nearly 400,000 were injured. The National Highway Traffic Safety Administration estimates that distracted driving accounts for about one in five crashes in which someone was injured.
Teens, who are just getting used to driving, tend to be more prone to distraction. It's partly cultural, and partly developmental. Many teens are still developing the ability to regulate their attention and their emotions, making it more difficult for them to ignore distractions.
In the U.S., 33 states and the District of Columbia have laws prohibiting the use of electronic devices by some teen drivers. But they haven't proven to reduce distracted driving in this age group.
Pediatricians and other physicians can help. An essay in the New England Journal of Medicine by Dr. Amy N. Ship urges her colleagues to ask their patients, especially teens, about distracted driving. Dr. Ship is a primary care physician at Beth Israel Deaconess Medical Center and an association professor of medicine at Harvard Medical School. Here essay is well worth reading.
Parents may be more effective. A campaign called Parents Are the Key by the Centers for Disease Control and Prevention (CDC) promotes safe driving and minimizing distracted driving. The first steps? Model safe driving behavior and talk with your teen about staying safe behind the wheel. The CDC and the National Highway Traffic Safety Administration also suggest that parents and their young drivers sign a pledge about safe driving, like the CDC's Parent-Teen Driving Agreement or The Pledge on the NHTSA website.
One other strategy helps me: prayer.
About the Author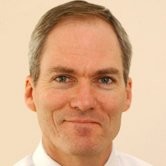 Patrick J. Skerrett, Former Executive Editor, Harvard Health Publishing
Pat Skerrett is the editor of STAT's First Opinion and host of the First Opinion podcast. He is the former editor of the Harvard Health Blog and former Executive Editor of Harvard Health Publishing. Before that, he was editor of …
See Full Bio
View all posts by Patrick J. Skerrett
Disclaimer:
As a service to our readers, Harvard Health Publishing provides access to our library of archived content. Please note the date of last review or update on all articles.
No content on this site, regardless of date, should ever be used as a substitute for direct medical advice from your doctor or other qualified clinician.
You might also be interested in…
Harvard Health Letter
Want to reduce pain in your knees and be more active? Eat smarter and reduce your risk for a heart attack? Improve your flexibility and balance so you don't fall? Sleep the entire night so you have more energy during the day? Take control of your health right now! In Harvard Health Letter, you'll find easy remedies and solutions to these common challenges and more.
Read More
Free Healthbeat Signup
Get the latest in health news delivered to your inbox!