By

Patrick J. Skerrett

, Former Executive Editor, Harvard Health Publishing
The breakfast decision made by millions—donut or muffin—seems like a no-brainer. Donut bad, muffin good, right? Not necessarily. Most store-bought muffins deliver the same wallop of highly processed flour and sugar as donuts. Low-fat versions, which many people see as healthier, may actually be worse, since they contain extra sugar and salt.
To restore the muffin to its rightful place as a healthy breakfast or snack option, chefs and dietitians from the Culinary Institute of America worked on a muffin makeover with nutrition experts from the Harvard School of Public Health (HSPH). They created recipes for five muffins: blueberry, cranberry orange, jalapeno cheddar corn, lemon chickpea, and banana nut. (The recipes, and more, are available on The Nutrition Source, an excellent Web site from the HSPH Department of Nutrition.)
One reason for redefining the muffin was to help dispel the widely held notion that low fat means healthy. "It's time to end the low-fat myth," said Dr. Walter Willett, who chairs the department of nutrition at HSPH. "The lesson contained in these healthy muffins—that foods can be both tasty and good for you—can literally be life saving." (I'll explore the "low-fat myth" next week.)
Remaking the muffin
The average low-fat coffee shop muffin has several nutritional drawbacks. It is made with rapidly digested white flour and sugar, which the digestive system breaks down in a flash. This causes blood sugar and insulin levels to rise quickly, then drop quickly, causing you to feel hungry again, sooner rather than later. Fat, which provides taste and texture, is replaced with sugar and salt. (Check out the table below comparing regular, low-fat, and makeover blueberry muffins.)
The members of the makeover team wanted to create healthier muffins that are just as tasty, or even tastier, than low-fat muffins. They replaced half of the white flour with whole wheat or other whole-grain flours. It takes the body longer to digest these, which smooths out the blood sugar–insulin roller coaster. They used heart-healthy oils, like canola oil, in place of some or all of the butter. When possible, they included nuts—another health food—or nut flours, which added another dollop of healthy fat and extra protein. Protein and fat take longer to digest, which helps stave off hunger pangs.
The team also cut the size of the muffins. That makes sense, since the 4- to 5-ounce muffins sold in coffee shops equal two servings, according to the USDA's food composition database.
So I tried it, and…
It took the Culinary Institute/Harvard team several tries to turn out what it says are moist, tender, and delicious muffins.
I made a batch of the blueberry muffins. It took just over 30 minutes, start to finish. The end result was as promised—moist, muffin-y, and tasty. Even my kids said they were "okay"—high praise from teenagers.
Do it yourself
If you want to make healthier muffins, here are some tips from the muffin makeover team:
Downsize the size of your muffins.
Use some whole-grain flour, and even some whole grains.
Slash the sugar.
Use oil instead of butter.
Add nuts when possible.
Scale back the salt.
Add fruits and vegetables.
---
Comparing muffins
| | | | |
| --- | --- | --- | --- |
| Nutrient | Regular blueberry muffin | Reduced-fat blueberry muffin | The Muffin Makeover blueberry muffin |
| Calories | 450 | 450 | 130 |
| Carbohydrates (g) | 71 | 81 | 16 |
| Sugar (g) | 38 | 42 | 6.5 |
| Fiber (g) | 2 | 2 | 1.5 |
| Total Fat (g) | 15 | 11 | 8 |
| Unsaturated Fat (g) | 12 | 9 | 5 |
| Saturated Fat (g) | 3.5 | 2 | 1 |
| Protein (g) | 7 | 7 | 3 |
| Sodium (mg) | 435 | 700 | 140 |
Nutrition information from Harvard School of Public Health's Nutrition Source
---
About the Author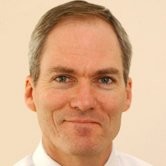 Patrick J. Skerrett, Former Executive Editor, Harvard Health Publishing
Pat Skerrett is the editor of STAT's First Opinion and host of the First Opinion podcast. He is the former editor of the Harvard Health Blog and former Executive Editor of Harvard Health Publishing. Before that, he was editor of …
See Full Bio
View all posts by Patrick J. Skerrett
Disclaimer:
As a service to our readers, Harvard Health Publishing provides access to our library of archived content. Please note the date of last review or update on all articles.
No content on this site, regardless of date, should ever be used as a substitute for direct medical advice from your doctor or other qualified clinician.