Heart Health
Can shoveling snow put your heart at risk?
Follow me on Twitter @RobShmerling
When it comes to heart disease, there's lots of advice. There are heart-healthy diets and exercise programs to follow. Of course, if you smoke, you're urged to stop. For those at highest risk or who already have heart disease, there are medications to take and monitoring of your condition to keep track of.
A recent study suggests that for people who are at high risk for heart disease or who already have it, there's a bit of new advice: don't shovel snow.
Shoveling snow and heart attack
According to past estimates, about 100 people — mostly men — die during or just after shoveling snow each year in the US. Many more are admitted to the hospital with chest pain or other heart problems. This latest research further explored the details of this connection. Researchers correlated admissions to the hospital and deaths due to heart attack the day after it snowed in Canada during the years 1981 to 2014. This included more than 128,000 hospital admissions and more than 68,000 deaths due to heart attack. Here's what they found:
The deeper the snow, the more men were admitted for heart attacks. For example, for snowfalls of more than eight inches, there was a 16% increase in hospital admissions compared to days with no snow.
The deeper the snow, the more men died of heart attacks.  A 34% increase was observed the day after an eight-inch snowfall, and higher rates were noted when even more snow fell.
Similar observations were made for duration of snowfall. The longer it snowed, the higher the rates of heart attack and related deaths among men.
A link between snowfall and heart attack was not observed among women.
The findings of this study were not limited to people who already knew they had heart disease or who had risk factors for it. The link between snowfall and heart attack was observed even among people with no cardiovascular risk factors such as smoking or high blood pressure.
It's worth noting that this study did not ask these patients whether they actually shoveled snow. So, it's possible that the connection between snowfall and heart trouble has nothing to do with shoveling snow. Perhaps there is some other snow-related risk factor, such as the use of a snow blower that is the real culprit, but I'm having a hard time coming up with other plausible explanations. Can you?
Why should this be?
The link between snowfall and heart attack is appealing for several reasons.
Shoveling snow (or perhaps other means of snow removal, including pushing a heavy snow blower) can raise your heart rate and blood pressure more quickly and more dramatically than many other types of exercise.
Snow shoveling requires use of arm muscles, which for most people is more strenuous than other exercise.
Snow removal happens in a cold environment. That's important because cold temperatures may cause blood vessels to constrict.
Many snow shovelers are ordinarily sedentary. The sudden, strenuous workout may tax a system that is not prepared for it.
And, as mentioned, there is no obvious or highly likely alternative explanation. Previous research has also raised the possibility that snow shoveling increases the risk of cardiac events.
Still, this study cannot prove a causal link between snow shoveling and heart attack. In addition, it cannot rule out a link for women as well. The authors suggest the lack of a connection for women observed in this study may have been due to fewer women shoveling snow.
So what?
Considering that cardiovascular disease affects more than 27 million people in the US and takes more than 600,000 lives each year, eliminating snow shoveling-related heart attacks and deaths would have only a small impact. Even so, if shoveling snow can trigger heart trouble, this study suggests that not shoveling may represent a preventive strategy worth consideration, especially for those at highest risk.
So, if you have snow where you live and you're on the fence about whether to hire the neighborhood kid to shovel your walk, this new research may give you a reason to give him or her the job.
About the Author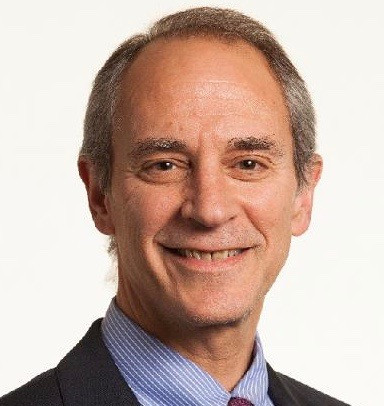 Robert H. Shmerling, MD, Senior Faculty Editor, Harvard Health Publishing
Dr. Robert H. Shmerling is the former clinical chief of the division of rheumatology at Beth Israel Deaconess Medical Center (BIDMC), and is a current member of the corresponding faculty in medicine at Harvard Medical School. …
See Full Bio
View all posts by Robert H. Shmerling, MD
Disclaimer:
As a service to our readers, Harvard Health Publishing provides access to our library of archived content. Please note the date of last review or update on all articles.
No content on this site, regardless of date, should ever be used as a substitute for direct medical advice from your doctor or other qualified clinician.
Comments
I am originally from Chicago, so I know about shoveling snow. I heard about shoveling and heart attacks. I now live in Arizona but I have a lot of friends back home that are in the same age range as me. I will be definitely share this article with them especially since there has been so much snow and it has been so cold.
Joan Urbach
December 22, 2017
I suffered a miscarriage after shoveling snow. The fetus was the size of a pea. Doctors have told me that there was no relationship between my distress and my shoveling but I will always have my doubts. That happened over 50 years ago.
Joan Urbach
I had my vaso-spasm heart attack in 2003 at the age of 55. My cardiologist told me the to NEVER shovel snow…and I don't!!
Murdoch Cameron
December 20, 2017
I am 77 years old . I shovel my driveway and the neighbours walk and a log sidewalk by our Lodge. I had a heart attack in 2002. I use this chore as an exercise and stop frequently when i get tired. No problem so far. (when the snow gets deep I use my snow blower – – Self propelled.)
Arthur J Siegel M.D.
December 19, 2017
Substitute "running a marathon" for shoveling snow.
A Rose is a Rose is a Rose.
Siegel AJ, Noakes TD. Can pre-race aspirin prevent sudden cardiac death during marathons? Br J Sports Med. 2017;51(22): 1579-1581.
Low-dose aspirin might also prevent sudden cardiac arrest during shoveling snow.
Shouldn't we first determine what kind of blockage occurred if in fact any that caused the heart attack and then theorize what possibly and reasonably may have occurred. eg. was it an irregular heart rhythm that caused the heart attack, was the artery already blocked, was a blood clot the cause?
David Evanoff
December 18, 2017
I remember while living outside Buffalo, New York in 1960 the adults discussing reports of just such "recent" finding: that men have heart attacks shoveling snow, but women don't—no snow blowers then.
Jennifer
December 18, 2017
I love shoveling snow here in northern Michigan. It has become easier since I started strength and cardio training earlier this year in order not to gain weight after quitting smoking. I no longer consider shoveling snow an adequate substitute for an hour-long strength-training or cardio session — unless shoveling needs to be done multiple times on a given day and the temperature is high enough to make for quite heavy loads. If I shovel 8 inches of fluffy powder, I'm going to the gym, too. I eat a plant-based diet that also includes fish and lean animal protein. There are simply too many lifestyle variables to draw the conclusion that shoveling snow kills people.
Robert Guthrie
December 19, 2017
Shoveling snow may be part mental. If someone approaches shoveling snow as an exercise perhaps it would present less of a strain. But if one goes at it with an attitude of just wanting to get it out of the way and be done with it, it may create subconsciously a greater strain on the cardiovascular system. Shoveling snow should be a fun thing and something to look forward to as a sense of achievement. Otherwise that added strain may become present. It's like trying too hard for any affair, even taking a test. You try too hard to do well and the mind gets tied up and can't think. But if you take the test with a light-heart approach the mind remains clear and all the answers come to light.
Barbara Ahlrichs (do not print last name)
December 18, 2017
I am a woman who is moderately active. Garden, mow grass, rake leaves, shovel a 40′ driveway, do some routine exercises and walking. The shoveling is a bit taxing if it is deeper than 8 inches or if it is wet and heavy. I have decided that at 78 years of age, I should hire the job out.
Will S.
December 18, 2017
Also, shoveling in small chunks is what I do for this very reason. It might take me longer but I think it's better to pace myself then to hurry up and get it done.
Robert Guthrie
December 18, 2017
It may be that shoveling snow tends to cause one to employ a greater effort per shovel than in most other physical endeavors. Perhaps administering less effort at a time along with the listening to the body during any physical effort may eliminate the rate of heart attacks. It's just doing too much at one time when moving snow exerts such a greater strain on the heart. The idea is to get the snow cleared but doing so a little at at a time.
Allene Swienckowski
December 18, 2017
"It's worth noting that this study did not ask these patients whether they actually shoveled snow. So, it's possible that the connection between snowfall and heart trouble has nothing to do with shoveling snow. " The foregoing, correct me if I'm wrong, is a circular explanation about why men and possibly women die of heart attacks due to shoveling snow. As a resident of the NE, shoveling snow is my winter sport. The question should be: if more men die from heart attacks after snows of 8″ or more, why? Especially if the 'study' never included the salient factor that the patient had actually shoveled snow prior to his heart attack event.
Thomas Braun RPh
December 18, 2017
Shoveling Snow is just one of many triggers that result in a Cardio event. We have to focus on the imbalance between 3-Omega and 6-Omega in the american diet along with identifying inflammatory responses that generate the Cardio events.
When will we recognize the deficiencies in the American diet that drive the #1 cause of premature death in the American population.
Heavy snow blowers used by residents for clearing snow from home driveways & sidewalks are usually self propelled and do not require much effort to use them.
Kerry Forbes
December 19, 2017
Sounds like you must not be very old.
I have a big snow blower and I am old, it is Very difficult to use
L Schelin
December 18, 2017
My first cousin who lived in a suburb of Chicago and after shoveling his driveway, which was less than 100′, rested by leaning against the back of his car in his garage with the garage door open. Suddenly died of a heart attack. That was five years ago. He was 68 years old.
Commenting has been closed for this post.
You might also be interested in…
Harvard Heart Letter
Be on your way to a healthy heart. Subscribe to Harvard Heart Letter today. Each month, you'll get easy-to-try nutrition and exercise advice that will improve your heart's health and overall well-being. In Harvard Heart Letter, you'll also read about today's breakthrough medications and treatments as well as advice from Harvard's doctors on side effects, drug interactions, and surgery precautions.
Read More
Free Healthbeat Signup
Get the latest in health news delivered to your inbox!