Exercise & Fitness
Your best cycling days may still be ahead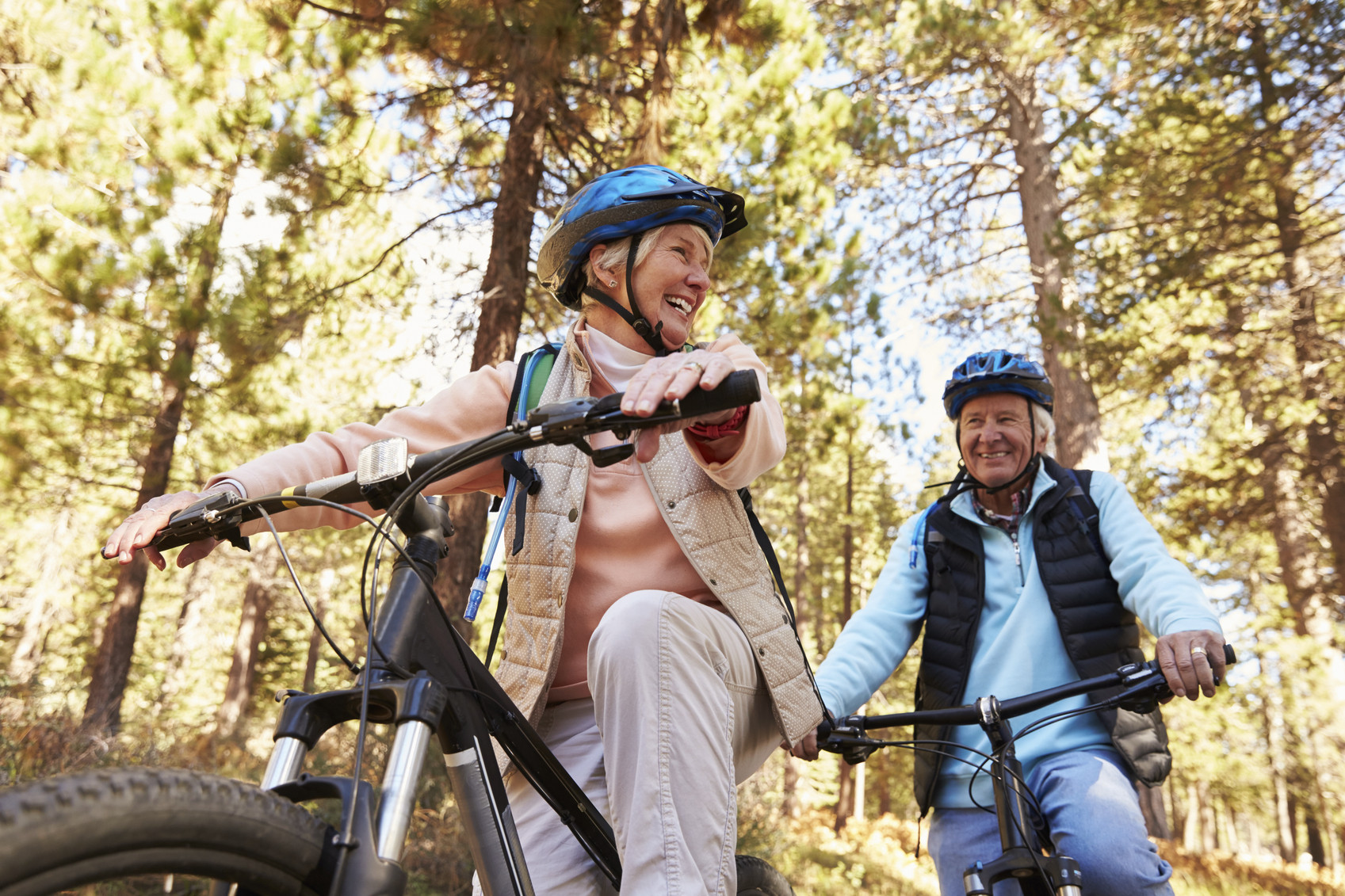 I loved riding my bicycle as a kid, and whizzing along wooded roads with friends on crisp autumn days. For me, the images of blurred leaves and sunshine are still fresh, as are the feelings of freedom, joy, and the wind on my skin. Now, only an occasional bike ride with my children reminds me how much I love cycling.
But there are plenty of reasons to go for a ride, no matter what your age. "It's fun, it's socially oriented, and it gets you outside and exercising," says Dr. Clare Safran-Norton, a physical therapist at Harvard-affiliated Brigham and Women's Hospital. Plus, cycling is an aerobic activity, it's easy on the joints, and it helps build muscle and bone.
Back in the saddle
Hopping on a bicycle sounds easy enough, but it can be a little more challenging as we get older, with stiff joints that may make it hard to swing a leg over the top tube of a two-wheeler.
Fortunately, bike manufacturers are responding to meet riders' needs. One option is the step-through bike, a two-wheeler with a low or absent top tube. "I get emails from people who tell me they're riding for the first time in 20 years," says Tony Biria of Biria Bicycles, which in 2002 introduced a bicycle to the U.S. with a top tube that's just six inches off the ground. Beach cruisers and comfort bikes are also popular among older cyclers. All three of these bike types feature high-rise handlebars that enable you to sit upright; wide tires for a smooth ride; shock-absorbing seat posts; and lower top tubes.
Other bike types include tricycles, which are helpful if you are less stable on your feet; and recumbent bikes that allow you to lean back and ride. "If you have spinal stenosis, a recumbent bike puts your spine in a flexed position and gives you pain relief. But if you have a herniated disk, the bike can make the disk bulge more," says Dr. Safran-Norton.
Gear up
You can make cycling even safer and more comfortable with special equipment.
Cycling clothes have high-tech fibers that wick away moisture. They are usually neon-colored, with reflective material so you'll be visible to drivers. Bike shorts have a thick pad or chamois to prevent chafing and provide cushioning.
Bicycle seats (called "saddles" in cycling lingo) are available with extra padding, in wide styles that support the pair of bones you sit on. Go even further with a saddle that relieves pressure on the perineum, the area between those bones, behind the genitals. It's home to nerves and arteries that supply the lower body, and too much pressure here may cause numbness and tingling in the legs. Pressure-relieving saddles may have a "noseless" or horseshoe design.
Prepare before taking to the road
Getting a comfy bike and all the trimmings isn't enough preparation to hit the road. You'll want to consult your doctor first, especially if you have heart disease, arthritis, or thinning bones. "If you have osteoporosis, consider riding a tricycle, which is more stable than a two-wheeler, posing less of a fall risk. I'd advise that you don't ride a bike if you've had a recent fracture. Another fall could make it worse," says Dr. Safran-Norton.
When riding, remember that the seat height should allow a slight bend at your knee. "You don't want a straight knee at bottom of the pedal stroke, because the bike could be too tall and you could fall off," says Dr. Safran-Norton.
Other tips:
wear a helmet
don't use clips to keep your feet on the pedals, which can make injuries worse if you fall
don't ride alone
stick to bike paths instead of the street
stay hydrated before, during, and after your ride
and use sunscreen and sunglasses.
Minding these safety tips is crucial. Some evidence suggests that bicycle injuries among people over age 45 have risen dramatically since 1998. But as long as you take precautions, cycling is still considered a safe way to exercise, get around, and have fun.
And remember that having fun is really what this is all about. If you enjoy exercising, you'll be more likely to do it. In the case of cycling, it may even make you feel like a kid again.
About the Author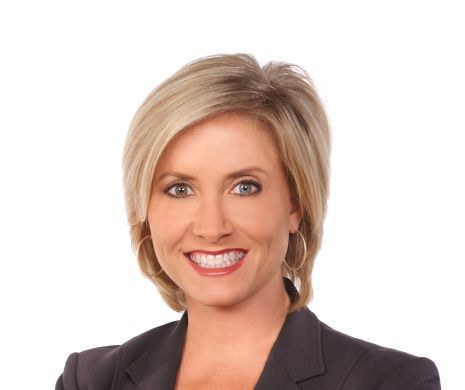 Heidi Godman, Executive Editor, Harvard Health Letter
Heidi Godman is the executive editor of the Harvard Health Letter. Before coming to the Health Letter, she was an award-winning television news anchor and medical reporter for 25 years. Heidi was named a journalism fellow …
See Full Bio
View all posts by Heidi Godman
Disclaimer:
As a service to our readers, Harvard Health Publishing provides access to our library of archived content. Please note the date of last review or update on all articles.
No content on this site, regardless of date, should ever be used as a substitute for direct medical advice from your doctor or other qualified clinician.
Comments
For the eighth consecutive year, in 2015, we have been ranked the best business school in Central Asia by Eduniversal, Paris.
Roberto Smith
October 13, 2016
It's really very interesting that the older also like a bike and enjoy to riding it as a child.Riding bike is very helpful for any type of people.On one hand, it's fun as well as healthy.In particular, this exercise there is no alternative for those who are middle-aged.However, the writing was so beautiful, and there is a lot of information.It would be beneficial for many of us.
IIMB has always been a hub of innovative activity and is always on the lookout for opportunities to collaborate with the industry as well as other academic institutions the world over.
isabella erickson
October 4, 2016
you loved riding your bicycle as a kid, now you are old but riding cycle as kid its totally amazing.
Ernest
September 30, 2016
After reading interesting comments and conversations, I am tempted to start cycling, which I did when I was a teenager. I am 85 enjoy good health. If any one has any advice to give, say some thing to encourage me to cycle. I walk 30 minutes but I long to cycle. For a brief period I had high cholesterol and blood pressure. After medication, I am enjoying normal health by God's grace.
Ernest Chandrasekaran
Bangalore, India
Good article and lots of good comments. I would also like to see more evidence that bicycling builds bone. I believe it can, and I believe it can build muscle as well. However, I believe the best way to do that is by riding a bike without suspension, i.e., a road bike, where your arms and legs are the shock absorbers. Also the handlebars should be below the seat in height for better weight distribution across both wheels. This also allows one to crouch for less wind resistance. No area is completely flat, so one can easily get resistance to promote muscle and bone building by staying in your flat terrain cruising gear and getting out of the saddle when going up hills. Cycling is one of the best single exercises that can work out your arms, legs and core. I get on my bike by stepping over the top tube. It's easy for me since I'm 5'6″ and ride a Fuji Absolute 24, a 24″ (nominal) wheel diameter kids bike. I've added a 5″ handlebar extender and a 450mm seat post for a comfortable riding position. With this bike I have 4″ flat footed stand over height at the high point of the top tube, near the handlebars. Most people are likely riding bikes with too little flat footed stand over height. 2″ should be the minimum. The bike came with a 40 tooth chain ring and a 14-34 tooth range freewheel. I replaced that with a 48-38-28 triple crankset and a 12-19 tooth range freewheel. My cruising gear is 76 gear inches, with a top end of 88. Though the wheels are nominally 24′, they are actually 22″ in diameter. It comes with a straight handlebar. My drop bar days are over.
Richard UK
September 27, 2016
I have loved cycling since the age of 4 but at 72 I find my bottom gets very sore on anything but short rides so I use the bike just for getting around locally. Experts have told me about different saddles and chamois underwear but it is still a problem. Accompanying grandchildren on short trips is a great pleasure.
Robert Nicosia
September 27, 2016
Like many older men I have an enlarged Prostrate would that present a problem bike riding. 73 and thinking of biking.
Nolaguy
September 27, 2016
I'm 3 months from my 70th birthday, and I ride regularly, usually at least 12-15 miles a day, sometimes 35-40. The longest ride has been an MS 150, which was 75 miles a day for two days with about 25-30 miles of it over fairly hilly terrain.

I live near New Orleans, and here it's all flat riding. The cycling is fun, good aerobic activity, and great for stress reduction and general health. But you need resistance training to help maintain muscle strength and bone density. You don't get that on flat roads or bike paths.

You can do body weight exercises at home or do weight training, TRX, etc., in a gym. I do both. I also do swing dancing, which I've found to be an incredible workout for legs, lungs and heart.

With regard to the so-called "clipless" pedals, the "modern" systems are designed to make it easier to release, but it does take a fairly long time to get familiar enough with them to avoid falling hard with one or both feet still firmly attached to the pedals. Most of the falls are low speed or when stopped. I know, I've fallen several times that way, with one fall resulting in a shoulder joint injury. It takes LOTS of rides to remember to unclip early enough.

People who have not used clipless pedals before need to practice on a bike stand numerous times before going out for a ride. Even then, they're likely to still have their shoes attached to the pedals if they fall at slow speed. No matter how easy it may be to disengage, you still have to remember to twist out of pedals, and that's not easy to remember or accomplish when you're on the way down, and have not been using clipless pedals for a long time. I've learned to unclip in advance any time I think I may have to come to a stop, but there are still times when stops come unexpectedly, and the bike starts to go over before I can get my shoes unclipped.

Riding with clipless pedals makes it easier to pedal, and transfers more force to pedals, making pedaling more efficient. You can ride longer and faster. But older riders who are using clipless pedals for the first time, MUST find a way to safely practice disengaging numerous times BEFORE riding the bike, and must MAKE IT A HABIT TO UNCLIP EARLY whenever a stop seems to be imminent.

Older recreational riders are probably best off using a flat ergonomic pedal or a standard flat pedal with power strips if they want more pedaling power. They're not as efficient as "clipless" systems, but they are much easier to disengage.
Dennis Washer
September 26, 2016
To further enhance the joy of cycling, try an e bike, or an electric battery bike. One still gets a good workout however those hills that really are a challenge just get flattened. The power support is there to be used only when you want so the bike can be used in normal power off mode, but once employed (power on) the only way to describe it is : it makes you smile!! These ebikes open up a whole new world. Try them!

Dennis in New Zealand
Charles Love
September 26, 2016
A cardiologist advised me, after a heart attack, not to ride any more, because a fall might result in fatal bleeding since I take coumadin. He was also a cyclist. So for many years now my beloved bike has been hanging in the basement. I am 75–stopped riding at 55. Any expert advice here?
Cynthia Kardesch
September 26, 2016
Why don't you try a city bike, tricycle or recumbent bike ? Your risk of falls depends on many things : your balance, hip and core muscle strength, the type of bike you ride (road, hybrid, recumbent, etc..the idea is to lower your center of gravity, thereby reducing your fall risk ) and the terrain (paved pedestrian/ bike path, gravel, road with hills, etc..). It really isn't fair to stop something you love because you are on an anticoagulant when you can just adjust the activity you love to lower your risk of falls.
Tom Noyes
September 26, 2016
Charles:
I have been taking coumadin for 25 years…primarily for AFIB….not wanting to stroke out because of a blood clot.

I am 76 years old, and I ride my bike …with caution and without fear on the streets of Portland, Oregon… I did have a bike "fit" before I purchased a wide tire, 31 " Townie" with a generous "saddle".

I do suppose that I could take a fall….be hit by a car or truck, and bleed out with thin blood….On the other hand, I do enjoy riding my bike almost everywhere….

so…….your cardiologist's recommendation…don't ride a bike because you might fall, and if you fall you might bleed to death because of thin blood….(if you have the strength and balance and eyesight and bike riding skills…go for a ride.)

Tom
Marilyn Buhlmann
September 30, 2016
I have balance issues (inner ear) and I bought a tricycle 3 years ago. It's fairly heavy ~70 pounds, but there is virtually no danger of falling. You have to slow way down when making sharp corners, but otherwise the stability can't be beat. The one I purchased is from Torker, and it's a really great bike. I enjoy riding it so much more than walking, and I think I get a better workout.
Paleo Martin
September 26, 2016
A very good conversation.
I am 80 years young and after surviving stroke and melanoma am looking forward to getting back into cycling.
Many thanks to all those who gave helpful tips.
Paleo Martin, New Zealand
Jim Kersting
September 26, 2016
Excellent article and replies. There is a bike and bike paths/roads for all ages and levels of experience. I hope to be able to go on bike tours through my 70's. I am planning my fourth cross- country trip ( third carrying all my camping gear) trip for 2017 at age 70.
Tony Licata
September 26, 2016
Very nice post. I am 76 and bike virtually every day year 'round here in Chicago. I would like to mention one very important item you left off. As a regular cyclist I consider a good pair of biking gloves second in importance only to the helmet. Remember, if you fall, you are going to put both hands out to protect yourself. Be sure that you are wearing a nice padded pair of cycling gloves. If you don't you might end up with broken glass and worse in your bloody hands. Ride safe and often!
Arcadio Herrera
September 26, 2016
Go for the best bike you can afford.
Go to a bike shop where the staff are usually cyclists and would gladly help you to choose the best bike for your needs and Budget.
Big box stores usually sell cheaper bikes, but lack quality and reliabilty
Get a fit, at a bike shop the usually perform a basic one when you buy a bike, and adjust it to your body measurements and prevent knee, neck and back pan; for better performance i would suggest a more technical fit.
Always wear helmet.
Be aware of your abilities and physical condition, I'm 63 and tried to ride on mountain bikes on dirt tracks, but after some falls and constant bumping, I decided to ride only on paved roads (once my bike got stuck on a bed of loose rocks and I virtually flown and fall on rocks).
Bicycling could be an excellent aerobic activity, you heart rate could almost go as high as with running, but with less stress on your back, however if your bike is not fitted to your needs, your knees could suffer.
Be patient, at the beginning you'll feel that your legs are burning but in no time you'll feel much better.
David Way
September 26, 2016
I used to love cycling – so I thought that I'd give it another try. (I'm 86)

So I use an electric "pedal assist" model and now ride several miles each day. You can adjust the 'assist' levels so you can work harder – or not – as you wish.

Use a mirror to save turning to look back –

and if possible, stay clear of busy roads.

Regards, David. (UK)
silas little
September 26, 2016
just finished 1050 mile seattle (bremerton) wa to san fran ride. at almost 71, i greatly enjoyed the challenge and the opprtunity to see a bit of the country at varying speeds of 4 mph to 30 mph. no guardrails or shoulders on much of the route.
Mike Wood
September 26, 2016
Silas! Congrats on your epic ride. I'm thinking of doing a similar ride – Vancouver BC to Chula Vista (Mexican border) CA.

Would love do discuss your experience when you have a few minutes.
Sherry
September 26, 2016
Please use blinking lights and wear bright colors. People dressed all in black in the evening and early morning are harder to see.
Rose E.
September 26, 2016
Cycling on a stationary bike for those who are unable to leave the house is also good. Thanks for the newsletter and encouragement to exercise.
Also, the last name of the editor reminded me of a song that goes like this:
"Did you know that I'm a Godman
Tripartite man mingled with The Triune God
And I have a spirit where the enemy has no way
No hope, no ground, I am a Godman…"
Heidi, you say the cycling builds bone. Can you validate that? It would be great, but I need more proof. Everything I have read suggests weight-bearing exercises, jump-jacks, etc. Even running. Cycling doesn't seem to fall into any of those categories …
These are my questions exactly Derek! As in running, the lighter you are the less benefit – which is why bicycling isn't as good as walking I've read. But, I stand on my pedals when crossing grass or a looked after field – i.e. community football type etc. This post mentioned that bicycling improves bone, so I am surprised that under – more – it says that with bone loss it is not a good idea. A little bone loss would still allow it according to a doctor I think. And I've read osteo info that says dancing, basketball (maybe just making baskets on your own ) and running, just like weight bearing exercise are all safe bone building activities – and check with doctor. Strong Women Stay Young – with its exercise and weight lifting routines and work out info has been selling for decades and now they are putting out – or already have a strong men stay young book with the activities to suit men. Maybe you have this book — the women's is at libraries. Gambare!
William Hudson
September 24, 2016
Agree 100% with helmet + bright daytime lights back & front. Helmet rear-view mirrors are also a good safety addition.

Comment on clipless pedals is nonsense: they are not always easy to get used to, but then much safer than without (no slippage on pedals). Plus way less likelihood of knee injuries with clipless pedals and 30% more efficient pedaling . Not a bean of difference in injuries with or without clipless pedals: they invariably unclip in the unfortunate case of an accident. They are designed by ski-binding experts.

Bike paths can be great but often can be in far worse condition (cracks, gravel, glass etc.) than the road and possibly more lonely/remote at night.

Join a cycling club or Facebook or Meet-Up group etc of like-minded souls. Easy way to learn, more fun/social, much safer and you are less likely to lolly-gag (not that lolly-gagging is always bad !!!)
Arcadio Herrera
September 26, 2016
Agree that clipless pedals are excellent, and avoid slippage on pedals, but many older persons could lack the reflexes to disengage before stopping the bicycle. Even in younger persons there is a learning curve to master the clipless pedals and they consider that some fall is inevitable, but a 20 something person has stronger bones and ligaments than a 60 something
Birdnscrap
September 24, 2016
Use blinking lights: a white in front and a red one in back.
Commenting has been closed for this post.
Free Healthbeat Signup
Get the latest in health news delivered to your inbox!