Ask the doctor: What are floaters?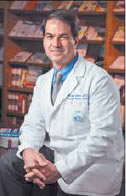 Image: Thinkstock
Q. I have floaters in my vision. Will they get worse? Is there any way that I can get rid of them?
A. Floaters are spots or lines that drift across your vision. They are extremely common but not dangerous. Most people experience floaters at some point in their lives, but they tend to fade over time.
Floaters reflect age-related changes in the vitreous humor, the jelly-like substance inside your eyeball. The vitreous shrinks with aging, causing clumping that can cast shadows on the retina. You perceive this as dark spots.
To continue reading this article, you must
login
.
Subscribe to Harvard Health Online for immediate access to health news and information from Harvard Medical School.