Virtual doctor visits: A new kind of house call
A doctor shows up on your computer or smartphone, not your doorstep. Should you try it?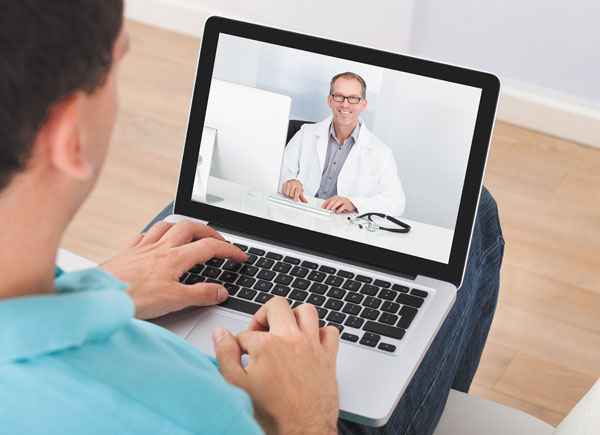 Image: AndreyPopov/ Thinkstock
Getting a doctor's advice no longer requires a visit to the exam room. Thanks to videoconferencing applications (apps) for smartphones, tablets, and home computers, you can experience a virtual visit with a physician at any time, day or night. "The convenience factor is striking. You're home sick, and 24/7 you can see a doctor on your electronics," explains Dr. Ateev Mehrotra, an internist and a Harvard Medical School researcher who studies new ways of delivering health care.
Not just a fad
Virtual visits are part of the trend toward making health care more convenient, and they're already popular. "We can conservatively estimate that there will be at least a million virtual doctor visits in 2016," says Dr. Mehrotra.
The benefits go beyond convenience. The visits make health care accessible to people who no longer drive or those who live in rural areas. Cost is another big attraction: it's $40 or $50 per visit, about half the cost of an in-person visit.
To continue reading this article, you must
login
.
Subscribe to Harvard Health Online for immediate access to health news and information from Harvard Medical School.