How to avoid medication errors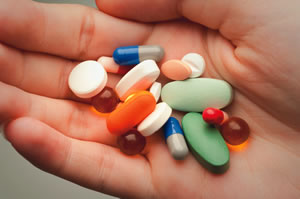 Photo: Thinkstock
It may be as simple as charting your daily medications and learning their names.
You might be vigilant about watching your diet and exercising. But how careful are you when it comes to following your medication routine? Medication errors at home cause 700,000 emergency department visits and 120,000 hospitalizations every year. "The most frequent errors are taking doses at the wrong time or missing doses. The most serious errors are in dosage, especially when someone is given too high a dose," says internationally renowned patient safety expert Dr. David Bates, a Harvard Medical School professor. So it's crucial to know what you're taking and learn how to track it.
Why it happens
One culprit behind missed or incorrect doses may simply be the amount of medications we're taking: 82% of U.S. adults take at least one medication, and 29% take five or more. That's a lot of drugs to juggle. Dr. Bates pinpoints the problem even further. "Frequency errors occur because people are busy and sometimes forget to take medications. Sometimes, people deliberately skip medicines because they are creating side effects. Dosage errors occur most often because a patient is started on too high a dose for their age or their kidney function," he explains. The kidneys eliminate many drugs from the body.
To continue reading this article, you must
login
.
Subscribe to Harvard Health Online for immediate access to health news and information from Harvard Medical School.