Ask the doctor: Why do I need shots for low vitamin B12?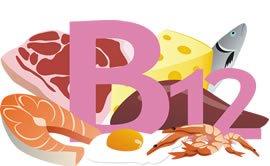 Image: Thinkstock
Q. My doctor told me my B12 is extremely low, at 106, but he said I didn't have anemia. He prescribed monthly shots and told me he would test my vitamin B12 levels again in two months. If my B12 level is so low, can you please tell me how only two shots can help?
A. The human body needs vitamin B12 to make oxygen-carrying red blood cells and nerves, but it can't manufacture its own supply. Instead, we get it through our diets, primarily through meat, fish, poultry, eggs, and dairy products. People who are vegans or vegetarians may not get enough vitamin B12 in food and their levels may drop. And older people may have trouble absorbing B12 from food.
Vitamin B12 levels that are too low increase your risk of nerve damage and anemia—a lower than normal number of red blood cells. What is "normal" can vary according to the test and laboratory. In our lab, the lower normal limit of vitamin B12 is 180 picograms per milliliter (pg/ml) and the normal range is 180–918 pg/ml. In a recent case series of people with low B12 levels, only 29% of them had anemia. So your situation isn't all that unusual.
To continue reading this article, you must
login
.
Subscribe to Harvard Health Online for immediate access to health news and information from Harvard Medical School.