5 ways the Internet can help you boost your health
Use it as a source of health information, a tracking tool, a direct line to your doctor, and a link to loved ones.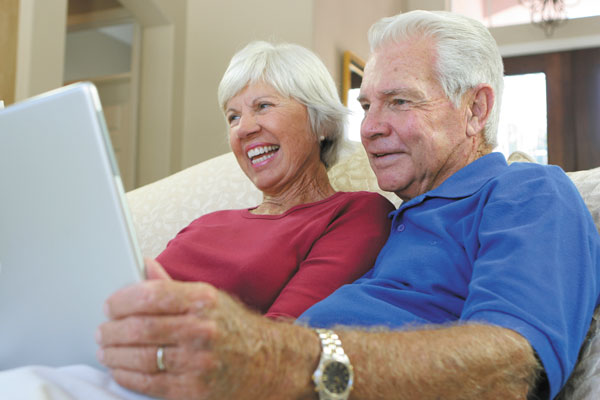 People who connect socially tend to have better health. The Internet can help you connect, even long distance.
Image: Purestock/Thinkstock
A connection to the Internet is a powerful tool, linking you to just about all of the knowledge in the world. And you can use that tool to help improve your health. "Our research shows that many older adults aren't taking advantage of that. It's not for everyone, but it's a valuable resource, and I'm cautiously optimistic that it will make a difference for most people," says Dr. Kasisomayajula Viswanath, a professor of health communication at the Harvard T.H. Chan School of Public Health.
If you don't already spend a lot of time online, it may seem overwhelming to use such a gigantic information source. Or maybe you have a hard time pressing buttons, using a mouse, or reading text. Dr. Viswanath says it may help to enlarge the type on your screen and have a computer-savvy friend set up shortcuts to useful websites on your device. Then give it a try, and see what the Internet can offer you. Here are some possibilities.
To continue reading this article, you must
login
.
Subscribe to Harvard Health Online for immediate access to health news and information from Harvard Medical School.