4 questions to ask yourself before using nonprescription medications
Over-the-counter medications may be neither safe nor effective if they aren't used properly.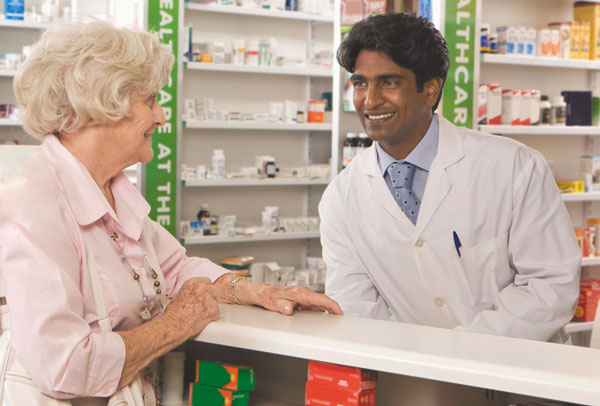 Image: Jupiterimages/Thinkstock
More than one-third of Americans regularly use nonprescription drugs to treat a number of ailments—pain, fever, cold and allergy symptoms, heartburn, and insomnia, to name a few. The manufacturers of the medications sold on drugstore shelves have demonstrated to the FDA that their products are safe and effective. And using them can spare you the money and time spent making a health care visit and filling a prescription.
But these medications are being used by groups of people who weren't likely to have been included in the clinical trials that furnished evidence of their safety and efficacy, says Dr. Sonia Hernandez-Diaz, professor of epidemiology at Harvard T.H. Chan School of Public Health. "FDA approval for prescription drugs is based on clinical trials of people who have specific conditions. When the same drugs are released over the counter [OTC], anyone can take them. It's also harder to trace the side effects because people aren't being monitored, and it's more difficult for the FDA to recall a drug once it's OTC."
There may be scant evidence of the effects of many of these drugs in women—particularly pregnant women, breastfeeding mothers, and older women—who have been underrepresented in clinical research. However, there is at least one safeguard: nonprescription medications with a high potential for misuse or abuse are available only at the pharmacy counter, often in limited amounts.
To continue reading this article, you must
login
.
Subscribe to Harvard Health Online for immediate access to health news and information from Harvard Medical School.