Powerful gene editing technique may pave the way for new cures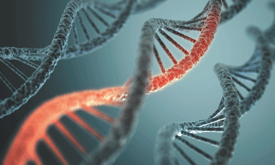 The CRISPR technique has the potential to edit
a faulty part of the DNA in a human cell, and then replace it with a corrected version. It may one day help cure some diseases.
Image: Thinkstock
The technology is promising, but scientists are calling for controls on how the method is used.
In these pages, we usually write about health news that you can use today. But occasionally we want you to know about new discoveries in basic biology—discoveries that could improve our health in the future.
To continue reading this article, you must
login
.
Subscribe to Harvard Health Online for immediate access to health news and information from Harvard Medical School.