What you should know about: Generic vs. brand-name statins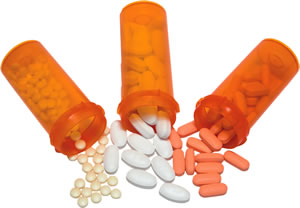 Photo: Thinkstock
Statins are among the most widely prescribed medications in the world, and their cholesterol-lowering properties are reducing heart disease risk for millions of people. Like many other drugs, most statins are available in generic and brand-name versions. The cost differences can be significant, with some generics costing about $12 a month, compared with brand-name statins that can run $500
a month.
But taking the right statin isn't simply a matter of money. There are seven different types of statins approved for use in the United States, and each one works in the body a little differently. Patients report different responses to various statins, as well as to generic and brand-name versions of the same statin type.
The basics
Among the most potent types of statin is atorvastatin, which is available as a generic and in a brand-name form (Lipitor). Slightly less potent is simvastatin (Zocor). Lovastatin (Mevacor) and pravastatin (Pravachol) are most often prescribed when a smaller percentage of cholesterol needs to be lowered.
To continue reading this article, you must
login
.
Subscribe to Harvard Health Online for immediate access to health news and information from Harvard Medical School.