5 new cardiac technologies to watch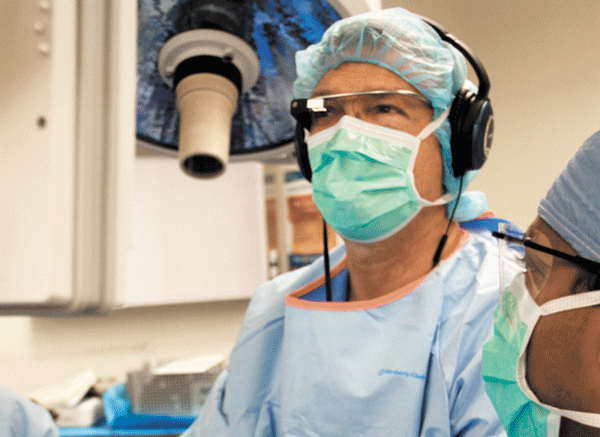 These innovative devices and procedures for diagnosing and treating heart conditions are on the horizon.
For the most part, the Harvard Heart Letter focuses on treatments that are already available for people with heart disease. In this article, we're making an exception. Editor in Chief Dr. Deepak L. Bhatt selected five innovative technologies in the world of cardiovascular health that he predicts we'll be hearing more about in the coming years.
1. Google Glass
Google Glass, the best-known example of wearable computing technologies, consists of a headset that sits on your face like a pair of eyeglasses. But this sophisticated mini-computer can take pictures, record videos, and wirelessly transmit data. Physicians can wear the hands-free device during medical procedures to record and transmit images without having to handle cameras and contaminate the sterile surgical environment. One potential use for Google Glass is during coronary angiography, in which a doctor injects a special dye into the heart's arteries to reveal possible narrowings or blockages. In one small study, angiographic images broadcast through Google Glass to computers or iPads were sharp enough to be accurately interpreted by experts who weren't present during the procedure. In the future, this technology could allow people with heart problems to benefit from the expertise of cardiologists around the globe.
To continue reading this article, you must
login
.
Subscribe to Harvard Health Online for immediate access to health news and information from Harvard Medical School.