Learn how you can enjoy lasting, visible results from workouts that take 30 minutes or less!
Do you feel you're getting nowhere when you're on the treadmill? Or just spinning your wheels on that stationary bike?
The Workout Workbook ends all that! In it you'll meet and master exercise programs with purpose... exercises that get you somewhere ... exercises that will boost your fitness, renew your energy, and invigorate your appearance within weeks.
Want to build your balance? Lose those last few pounds? Firm up your abs? Tighten your core? Tone your thighs? Boost your upper body strength to power your tennis game? Build stamina? Pump up your cardio system? With The Workout Workbook you'll be on the fast track to success.
ORDER NOW for a 30% savings…and a 100% satisfaction guarantee!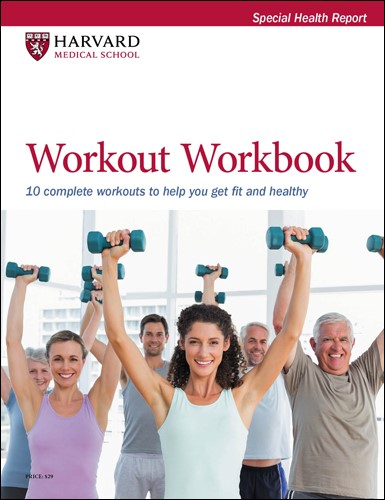 ORDER
NOW
for 30% OFF the
cover price