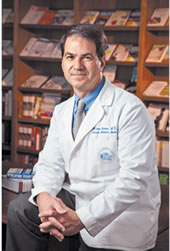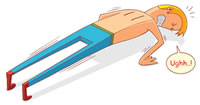 Image: Thinkstock
Q. Does a man's testosterone level always decrease with age? If my testosterone is low, do I need treatment for it?
A. Testosterone gradually declines over time in all men, but this does not necessarily lead to health problems. Some medications or illnesses can also suppress testosterone.
By age 80, 40% to 50% of men have testosterone levels in the "low" range. With declining testosterone levels, men may notice decreased muscle mass and more body fat. It may seem like a no-brainer to replace testosterone, but research has not demonstrated that it improves overall health in the average older man. Some people refer to declining testosterone as "andropause" or "manopause," but it is not really like menopause in women. During menopause, the estrogen produced by the ovaries declines sharply and causes a typical set of symptoms, although they can still vary from woman to woman. In men, the decline is gradual and may not cause any specific health problems.
Although some decline in testosterone is inevitable, you should be careful about attributing symptoms to this change. Maintaining a healthy body weight and following a healthy lifestyle can help maintain higher testosterone levels and will certainly make you feel better.
— William Kormos, M.D.
Editor in Chief, Harvard Men's Health Watch