Custom Publishing
You know your audience —
we know health content
Your audience looks to you for resources they can trust.
Contact Us
Whether it's licensed or custom content, or a combination of both, we can produce branded consumer-facing publications in formats crafted and created for your objectives.
Custom Publishing Formats
Special Health Reports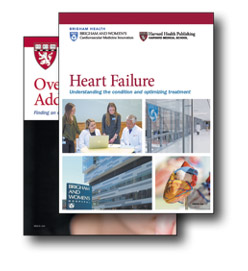 Havard Medical School's in-depth guides can be licensed and customized with your brand logo and messaging for patient education, point-of-care, and promotion programs. Includes up-to-date, actionable information on diagnosis, treatment, and prevention.
Newsletters
Custom print or e-newsletters provide the latest news and easy-to-implement advice to help consumers take control of their health. Content is curated from award-winning Harvard Health newsletters to meet your specific project objectives.
Custom Content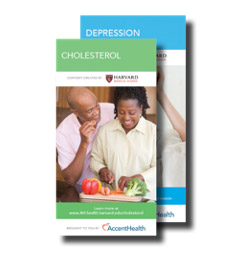 Help patients understand health conditions with easy-to-read print and digital publications that explain symptoms, treatments, and positive lifestyle changes. Available in various length, formats, branding, and messaging options.