Treating sleep apnea may decrease blood pressure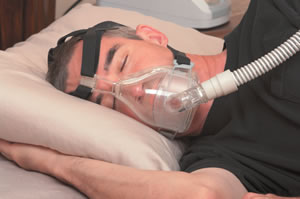 Image: Thinkstock
Obstructive sleep apnea (OSA) is marked by a repetitive pattern of held breaths and explosive snores throughout the night. It happens when the tongue or throat tissue blocks the airway (sometimes hundreds of times a night) and is known to raise risk for high blood pressure, heart attack, and stroke. It's more common in people who are overweight and who have heart disease.
Now, a new study finds that a common treatment for OSA—called continuous positive airway pressure, or CPAP—can lower blood pressure in people with OSA who have or are prone to heart disease. Delivered through a bedside machine, CPAP provides a constant stream of air through a face mask, which prevents the back of the throat from collapsing and blocking airflow.
To continue reading this article, you must
log in
.
Subscribe to Harvard Health Online for immediate access to health news and information from Harvard Medical School.