Faster stroke treatment leads to better results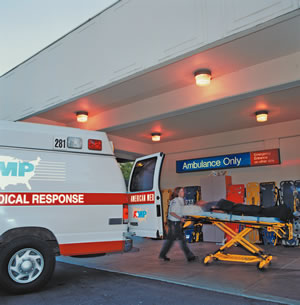 Image: Thinkstock
If a clot blocks blood flow to the brain, causing an ischemic stroke, the sooner a person receives the clot-busting drug known as tPA, the better. In an effort to cut "door-to-needle time" (the time it takes a person to get the drug after arriving at the hospital), researchers launched the Target: Stroke initiative. Started in 2010, the initiative pushed 10 strategies to streamline and speed treatment in the hospital, such as early notification from emergency medical workers and a single-call system for alerting the stroke team.
An analysis of the three-year data, which involved more than 70,000 people in 1,030 hospitals, appeared in The Journal of the American Medical Association. The initiative boosted the percentage of eligible people with door-to-needle times of an hour or less, from just under 30% to just over 53%. The faster treatment was also associated with fewer complications and better outcomes. Under the new processes, more people were able to return home after treatment rather than to a rehabilitation facility, and fewer people died in the hospital.
To continue reading this article, you must
login
.
Subscribe to Harvard Health Online for immediate access to health news and information from Harvard Medical School.