Ask the doctor: Tracking down the possible causes of fainting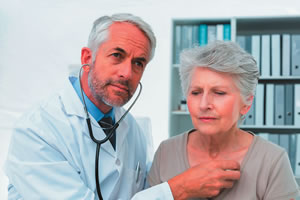 Image: Thinkstock

Certain heart problems can cause fainting.
Q. After my mother fainted several times, her doctor referred her to a cardiologist. What might be wrong with her heart, and what tests should she expect?
A. The most common reason people faint is that the heart slows down instead of speeding up. In response, the blood vessels widen, blood pressure falls, and the brain doesn't get enough blood. Fainting is the body's way of restoring blood flow to your brain. Strong emotion, intense pain, dehydration, medications, or other problems may be to blame.
To continue reading this article, you must
log in
.
Subscribe to Harvard Health Online for immediate access to health news and information from Harvard Medical School.