Beware of possible risks from cold and flu remedies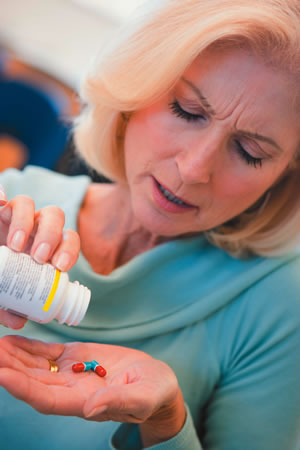 Image: Thinkstock
Some over-the-counter cold and flu medicines (including DayQuil and Tylenol Cold and Flu) combine the decongestant phenylephrine and acetaminophen, a common pain reliever. But the combination of those two drugs may boost the risk of side effects that are potentially serious for people with heart disease.
As described in a letter to The New England Journal of Medicine, when healthy volunteers took 10 milligrams (mg) of phenylephrine in combination with 1,000 mg of acetaminophen, their blood levels of phenylephrine rose up to four times higher than when they took the same dose of phenylephrine alone.
To continue reading this article, you must
login
.
Subscribe to Harvard Health Online for immediate access to health news and information from Harvard Medical School.