Cholesterol-lowering statins linked to small increase in cataract risk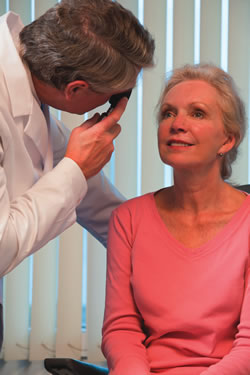 Photo: Thinkstock
More than 30 million people in the United States take statins to keep their cholesterol in check. But a new study finds this group may be at increased risk for developing cataracts, a main cause of poor vision and blindness. The study in JAMA Ophthalmology, published online Sept. 19, 2013, found that people taking statins were about 27% more likely to have cataracts than those not taking them. The study didn't prove the drugs cause cataracts, only that they're associated with an increased risk of developing them. So should you stop taking your statin? "That would be a mistake," says cardiologist Dr. Deepak Bhatt, a Harvard Medical School professor and editor-in-chief of the Harvard Heart Letter. "Even if the increase in risk for cataracts observed in this study is real, it was a small excess risk in a condition that can be easily identified and treated versus the reduction in heart attack risk that statins are known to provide, at least in people who are at elevated risk of heart attacks." Cataracts often occur with age, when the lens of the eye becomes cloudy. It can be removed and replaced with an artificial lens in a common outpatient procedure.
To continue reading this article, you must
log in
.
Subscribe to Harvard Health Online for immediate access to health news and information from Harvard Medical School.