Ask the doctor: Heart risks of breast cancer treatment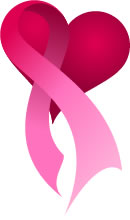 Image: Thinkstock
Q. I had radiation and chemotherapy treatments for breast cancer. My cancer doctor sent me to a cardiologist for an ultrasound. Are there cardiac risks to cancer treatments?
A. Radiation to the chest can harm the heart muscle, arteries, and valves. In women who have had breast radiation, the lifetime risk of having a heart attack or another major cardiac event goes up approximately 3%. Women who have radiation to the left breast, which is nearer the heart, have a higher chance of problems, but the overall dose of radiation also plays a role. Radiation-related heart effects can emerge as soon as five years after treatment, so women who have breast cancer at a younger age may develop heart problems earlier than would otherwise be expected.
To continue reading this article, you must
log in
.
Subscribe to Harvard Health Online for immediate access to health news and information from Harvard Medical School.