Harvard Health Blog
More Americans using retail health clinics
As wait times to see a doctor for simple problems like sinusitis and urinary tract infection lengthen, more and more Americans are turning to retail health clinics—walk-in medical facilities located in pharmacies, grocery stores, and retailers such as Walmart and Target. The number of visits to such clinics quadrupled from 1.48 million in 2007 to 5.97 million in 2009, according to a study published in the journal Health Affairs, and topped 10 million last year.
What is driving this migration to retail health clinics? "For the majority of patients it is convenience," says lead study author, Dr. Ateev Mehrotra, associate professor of medicine at the University of Pittsburgh and health policy researcher at the nonprofit RAND Corporation (he'll be joining Harvard Medical School's Department of Health Care Policy in June). You can walk into a retail health clinic without an appointment, and many clinics are open nights and weekends. In fact, nearly half of the visits in the study were on the weekends or other off-hours when doctors' offices are typically closed.
The other attraction of retail health clinics is price, Dr. Mehrotra and his colleagues found. "Not the actual price, but the transparency of the cost," he says. Clinics offer a menu of prices and services, which means there are fewer surprises when the bill arrives. And health insurance covers all—or a percentage of—the costs of services provided at these clinics, just as it does for care delivered at a doctor's office.
As consumers increasingly turn to retail health clinics, the number of clinics has grown to meet demand—up to 1,423 this year and an estimated 3,200 by the end of 2014. And the types of services they offer has expanded beyond immunizations and common ailments such as strep throat and sinus infections. Last month, for example, Walgreens' announced that its Take Care Clinics will now help manage chronic conditions such as high blood pressure, diabetes, high cholesterol, and asthma.
Quality comparison
Retail health clinics are often staffed by nurse practitioners instead of doctors. That's not an issue for people who are visiting for routine vaccinations or an antibiotic prescription for an ear infection—but are these clinics equipped to manage chronic conditions?
The research comparing nurse practitioners with doctors on several measures of care has been reassuring, Dr. Mehrotra says. "People who went to the nurse practitioner did just as well as those who went to a doctor."
In some aspects of care, retail health clinics may actually outperform physician's offices. "Whatever they do is guided by evidence-based protocols," says Regina Herzlinger, Nancy R. McPherson Professor of Business Administration at Harvard Business School, and author of Who Killed Health Care? Not only are nurse practitioners required to follow specific care guidelines, but they must also keep meticulous records on the care they've provided, she says. "They have a record of what they've done that's very detailed."
A key outstanding question is whether visiting retail health clinics might interrupt continuity of care between doctors and their patients. Dr. Mehrotra found that individuals who received care at a retail clinic were less likely to follow up within the year with their primary care doctor, although that lack of follow-up didn't seem to affect the quality of care they received overall.
In the retail health clinic setting, the burden of continuity in record keeping often falls on the patient. Although clinics can send health records to a patient's primary care doctor, there's a good chance the two offices use incompatible electronic medical record systems, rendering the clinic's records unusable to the physician. "It's really up to the patient to make sure that the excellent records these retail medical clinics keep is embedded in their personal health record with their primary health care provider," Professor Herzlinger says. Getting a printed copy of your record from the retail health clinic and bringing it to your doctor can help prevent any discontinuity of care.
Retail health clinics in the future
Today, retail health clinics are most appropriate for people with simple, acute health conditions such as a respiratory or urinary tract infection. "It's generally people who don't have a primary care doctor and who overall are healthier," Dr. Mehrotra says.
That target group might change as more retail clinics expand their services to offer chronic disease care, and as the number of primary care doctors shrinks. "There is a tremendous shortage of primary care doctors," says Professor Herzlinger. "Many of the people who use these clinics don't have physicians, and can't get physicians."
What will happen to retail health clinics as the Affordable Care Act rolls out and the number of insured Americans rises? "We can only speculate," Dr. Mehrotra says. "My own instinct is that as more people get insurance, they will increase the demand for primary care physicians. Given our fixed supply of doctors, wait times are likely to go up. This may drive demand to retail clinics."
About the Author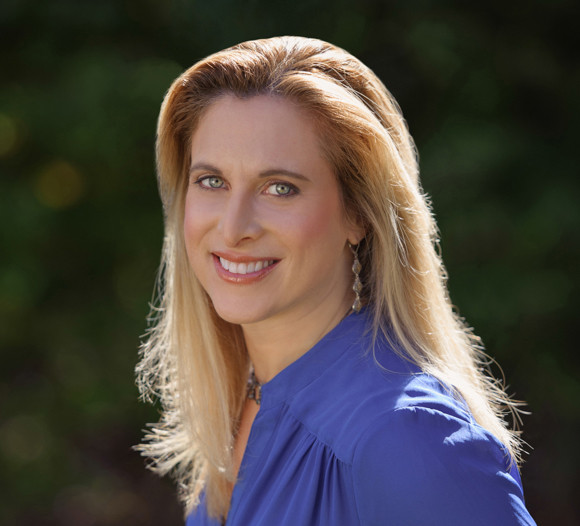 Disclaimer:
As a service to our readers, Harvard Health Publishing provides access to our library of archived content. Please note the date of last review or update on all articles.
No content on this site, regardless of date, should ever be used as a substitute for direct medical advice from your doctor or other qualified clinician.
You might also be interested in…
Harvard Women's Health Watch
What's your most important health concern? Chances are, you'll find an article discussing it in a recent issue of Harvard Women's Health Watch. Are you at risk for heart disease? If you eat a balanced diet, are supplements necessary? Will new drugs help prevent breast cancer? Can simple exercises like stretching and walking have a noticeable impact on my health? Subscribe now for answers to questions like these!
Read More
Free Healthbeat Signup
Get the latest in health news delivered to your inbox!