Harvard Health Blog
Is tramadol a risky pain medication?
By

Robert H. Shmerling, MD, Senior Faculty Editor, Harvard Health Publishing; Editorial Advisory Board Member, Harvard Health Publishing
All medications come with a dose of risk. From minor side effects to life-threatening allergic reactions, every decision to take a medication should be made only after the expected benefits are weighed against the known risks. You aren't on your own in this: your doctor, your pharmacist, and a trove of information are available for your review. Recently, I wrote about how newly approved drugs often accumulate new warnings about their safety, including a gout medication that garnered a new warning due to an increased risk of death. Now, according to a new study, the common prescription pain medication tramadol may earn a similar warning.
Tramadol is unique
When first approved in 1995, tramadol was not considered an opiate (like morphine or oxycodone) even though it acted in similar ways. However, because there were cases of abuse and addiction with its use, the thinking and warnings changed. In 2014, the FDA designated tramadol as a controlled substance. This means that although it may have accepted use in medical care, it also has potential for abuse or addiction and therefore is more tightly regulated. For example, a doctor can only prescribe a maximum of five refills, and a new prescription is required every 6 months.
Compared with other controlled substances, tramadol is at the safer end of the spectrum. Heroin, for example, is a Schedule I drug (high abuse potential and no acceptable medical use). OxyContin is a Schedule II drug (it also has high abuse potential, but has an accepted medical use). Classified as a Schedule IV drug, tramadol is considered useful as a pain reliever with a low potential for abuse.
Despite these concerns, tramadol is one of many common treatments recommended for osteoarthritis and other painful conditions. Several professional societies, including the American Academy of Orthopaedic Surgeons, include it in their guidelines as a recommended drug for osteoarthritis.
New research on tramadol
Researchers publishing in the medical journal JAMA examined the risk of death among nearly 90,000 people one year after filling a first prescription for tramadol or one of several other commonly recommended pain relievers, such as naproxen (Aleve, Naprosyn), diclofenac (Cataflam, Voltaren), or codeine. All participants were at least 50 years old and had osteoarthritis.
Those prescribed tramadol had a higher risk of death than those prescribed anti-inflammatory medications. For example:
naproxen: 2.2% of the tramadol group died vs. 1.3% of the naproxen group
diclofenac: 3.5% of the tramadol group died vs. 1.8% of the diclofenac group
etoricoxib: 2.5% of the tramadol group died vs. 1.2% of the etoricoxib group.
Meanwhile, people treated with codeine had a similar risk of death to people treated with tramadol.
However, because of the study's design, the researchers could not determine whether tramadol treatment actually caused the higher rates of death. In fact, the patients for whom tramadol is prescribed could make it look riskier than it truly is.
What is confounding?
Medical research studies may draw faulty conclusions for a number of reasons. Perhaps there were too few participants to find meaningful differences. Maybe the dose of the treatment was too high or too low. But a major source of error in studies is called confounding.
It means an unexpected or external factor — not the one actually being examined — has led to the observed results. For example, let's say two groups are compared for the risk of heart attack and the group with the higher risk has a less healthy diet. One might conclude that dietary choices led to poorer heart health. But what if those with the unhealthy diet also smoked far more than the healthy eaters? The smoking could be the real culprit. It is a confounder that must be accounted for if the research is to have credibility.
How could confounding affect the study results?
With this new study of tramadol, confounding is a real concern. For example, for a person who has both kidney disease and arthritis, doctors may prescribe tramadol rather than naproxen because the latter may worsen kidney disease. Yet kidney disease could increase the risk of other health problems, including a higher rate of death, which could then be attributed to the tramadol. In other words, the very reason your doctor chose tramadol could make this medication appear riskier than it really is.
The authors of the study acknowledge this possibility and took measures to limit it. In fact, many studies try to avoid these sorts of errors, but they are impossible to avoid completely.
The bottom line
If you take tramadol, talk to your doctor about this study. While the higher rates of death among tramadol users is worrisome, it's not clear that tramadol is the actual culprit. We'll need more research to confirm — or refute — the findings. If tramadol does increase the risk of death, we want to understand why and what to do about it (for example, is it an easily avoidable risk, such as an interaction with other medications?). Further research can also help educate doctors and patients about all of the potential risks of tramadol treatment.
About the Author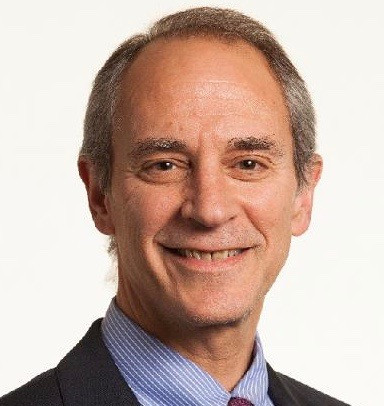 Robert H. Shmerling, MD, Senior Faculty Editor, Harvard Health Publishing; Editorial Advisory Board Member, Harvard Health Publishing
Dr. Robert H. Shmerling is the former clinical chief of the division of rheumatology at Beth Israel Deaconess Medical Center (BIDMC), and is a current member of the corresponding faculty in medicine at Harvard Medical School. …
See Full Bio
View all posts by Robert H. Shmerling, MD
Disclaimer:
As a service to our readers, Harvard Health Publishing provides access to our library of archived content. Please note the date of last review or update on all articles.
No content on this site, regardless of date, should ever be used as a substitute for direct medical advice from your doctor or other qualified clinician.
You might also be interested in…
Pain Relief Without Drugs or Surgery
Pain relief takes many forms. This Special Health Report, Pain Relief Without Drugs or Surgery, looks beyond the standard approaches of drugs and surgery and explores alternate pain-relief strategies, from acupuncture and mind-body therapies to spinal manipulation, physical and occupational therapies, herbal remedies, mindfulness meditation, and music therapy among others. The report also provides specific treatments for 10 common pain conditions.
Read More
Free Healthbeat Signup
Get the latest in health news delivered to your inbox!