Uncategorized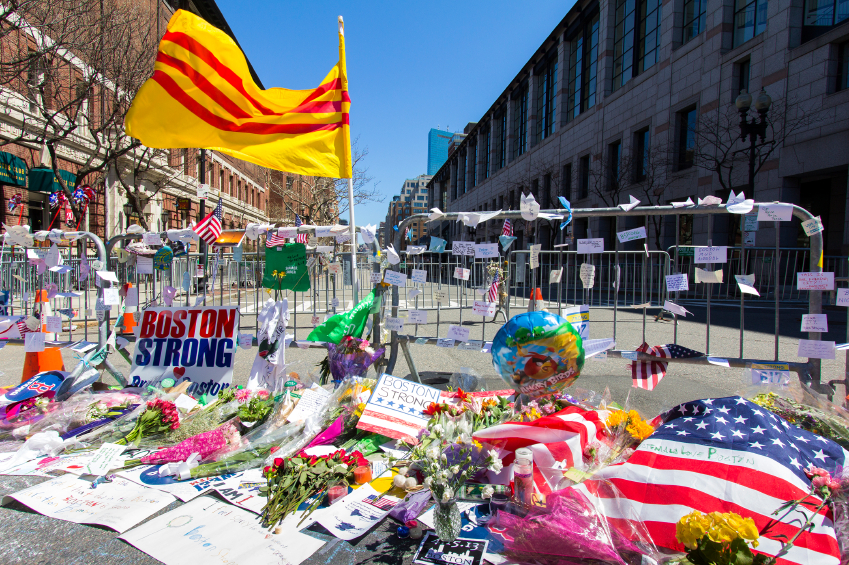 One year ago today, the detonation of two improvised bombs near the finish line of the Boston Marathon killed three people, injured more than 260 others, and shattered a day traditionally filled with joy and camaraderie. Although the bombing immediately extinguished the celebration, it sparked an outpouring of extraordinary work and compassion that continues to this day. Residents of Boston, the Commonwealth of Massachusetts, and beyond rallied to help those injured by the bombs. It is a testament to the extraordinary care and preparation by first responders and staff members at all Boston-area hospitals that only three people died. Many of the wounded were taken to teaching hospitals affiliated with Harvard Medical School. The medical school and its institutions take time today to mourn this senseless tragedy, pray for those who lost a loved one or who themselves still bear physical and emotional scars from the bombing, and acknowledge the work of first responders, emergency department staff, and others who have been part of the healing effort.
Your body's core—the girdle of muscles, bones, and joints that connects your upper and lower body—gives you stability and helps power the moves you make every day. Whether it's bending to pick up a laundry basket, paddling a kayak, or reaching to pull a vase from the top shelf of a cabinet, a strong and flexible core makes the move more fluid, efficient, and robust. Strong, well-balanced core muscles can also improve your posture and help prevent back injuries. Exercise and fitness programs increasingly focus on the core. Lunges, squats, and planks (a move that looks a bit like a push-up and is often substituted for sit-ups) are key moves in most good core workouts. But it's important to pay attention to proper form to protect you from injury and help you gain the most benefit from each exercise.
Two volunteers testing the new "Harvard Medical School 6-Week Plan for Healthy Eating" describe following Week 5 of the plan: Making sense of snacks. Both related the challenge of avoiding the bowl of M&Ms in the office. Tonya realized how many calories she got from snacking each day, while Helen made herself some simple rules, like planning her snacks and drinking water first if she thinks she's hungry.