How to kick the sleeping pill habit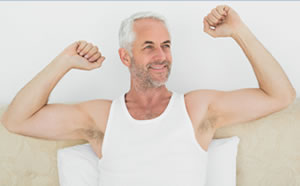 Image: Thinkstock
When people who use risky sleeping pills receive the right information, they are more likely to work with their doctors to taper off the medications and adopt safer methods to combat insomnia, according to a study in JAMA Internal Medicine.
Doctors have long cautioned people about using drugs called benzodiazepines as long-term sleep aids. Such drugs include alprazolam (Xanax), clonazepam (Klonopin), and lorazepam (Ativan). The drugs' sedating effects can linger, leading to falls and accidents. Many find it hard to get off these drugs because of withdrawal symptoms and sleeplessness that often follow.
Researchers in Canada set up a program with pharmacists to randomly distribute a seven-page "patient empowerment" handout about the risks of benzodiazepines and how to wean off them with a doctor's help. The 300 people in the study were 65 to 95 years old and had been using the sleeping pills for an average of 10 years. Within six months, 27% of those who received the handout had stopped using the drugs and 11% were in the process of tapering off. This suggests that when well informed and under medical supervision, older adults who misuse prescription sleep aids may be able to successfully stop using them.
To continue reading this article, you must
login
.
Subscribe to Harvard Health Online for immediate access to health news and information from Harvard Medical School.