Ask the doctor: How safe are opioid pain relievers?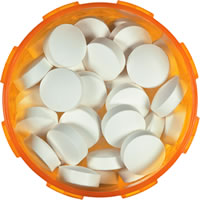 Image: Thinkstock
Q. My doctor suggested I take a long-acting opioid like oxycodone to manage my pain, but I have heard so much frightening news about opioids recently that I am anxious about trying it. Are opioids a safe option for chronic pain?
A. There has been a lot of news coverage lately about opioid misuse, overdose, and addiction. You are justified in feeling apprehensive about starting on a long-acting opioid, but these drugs are appropriate for managing chronic pain. In fact, the long-acting formulations of medications like morphine and oxycodone were designed specifically for that purpose. Ask your doctor about another drug called fentanyl (Duragesic), which is applied as a patch once every three days. Before you take any of these medicines, it's really important to have a detailed conversation with your doctor about your treatment goals, how to take the medication safely, and what side effects you can expect. See your doctor for a follow-up visit within a few weeks after you start taking the opioid to make sure it's working and that the side effects aren't too burdensome.
My patients are very often anxious about taking any kind of opioid pain pill. It's important to remember that opioids are excellent pain medications, and they can work quite well. But not everyone benefits from them, and some people get intolerable side effects, such as constipation, dry mouth, and nausea. People who take opioids regularly for long periods of time do become physically, and sometimes psychologically, dependent on them, but that's different from being addicted. You should have a conversation with your doctor about the potential for addiction if you are worried.
To continue reading this article, you must
login
.
Subscribe to Harvard Health Online for immediate access to health news and information from Harvard Medical School.