5 simple tricks to sharpen thinking and memory skills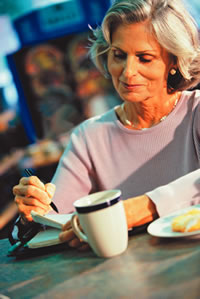 Image: Thinkstock

Record thoughts, conversations, and activities or plans you'd like to remember.
Try repeating words, using a day planner, and associating new names
and faces with vivid mental images.
Experiencing a little fuzzy thinking and memory loss is a normal part of aging. At some point, we all forget someone's name or struggle to find just the right word. But there are simple tricks to sharpen your memory and thinking skills. "Certain behavioral strategies and memory-enhancing techniques can help improve your ability to learn new information and retain it over time. I've seen people significantly improve their memory, and perhaps just as important, their confidence in their memory and thinking skills," says Harvard Medical School psychology instructor Dr. Kim Willment. Here are her top five tips.
To continue reading this article, you must
login
.
Subscribe to Harvard Health Online for immediate access to health news and information from Harvard Medical School.