Taking Lyme disease to heart
Enjoy the great outdoors, but be on the lookout for disease-carrying pests.
Most summer insect bites can be forgotten as soon as the itching fades away. Not so with a bite from a tick harboring the bacteria that cause Lyme disease. The infection—which has potentially serious heart consequences—is transmitted via deer ticks most commonly found in wooded areas in the Northeast, mid-Atlantic, and parts of the Midwest.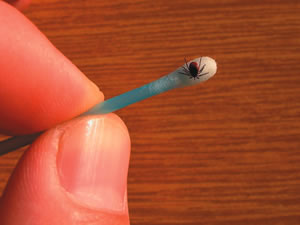 Deer Tick
From tick bite to heart block
For most people, Lyme infection begins with a target-shaped rash where the tick attaches to the skin. If the infection is identified and treated with antibiotics at this stage, it usually does not progress. "Not all people have the expanding rash, and many don't remember the tick bite," says Dr. Allen Steere, a professor of rheumatology at Harvard Medical School, who first identified Lyme disease. In these cases, the first signs of the infection may be flu-like symptoms such as headache, joint pain, and fever.
To continue reading this article, you must
login
.
Subscribe to Harvard Health Online for immediate access to health news and information from Harvard Medical School.