Ask the doctor: Smoking: cut back or cut it out?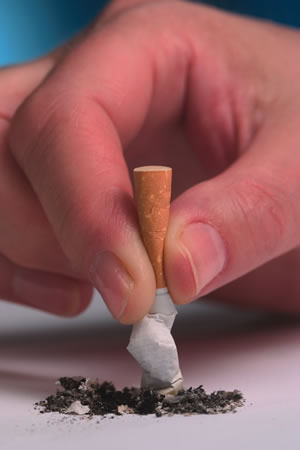 Photo: Thinktock
Q. I've been smoking for over 40 years. I've tried and tried but just can't quit. Would it help just to cut back instead of stopping?
A. Doctors usually try to get people to stop smoking entirely to reduce their risk of heart disease, cancer, and lung disease. It might seem cutting down must be better than not cutting down, but experts think that people who cut back on the number of cigarettes may inhale more deeply when they do smoke, such that the amount of harmful chemicals in their blood created by smoking doesn't actually decrease.
Nicotine replacement therapy can be very useful for some people. In general, though, for longtime smokers it is best to try nicotine replacement—or any other method to stop smoking—in the context of a dedicated smoking cessation program. For example, there are prescription drugs that have a rather modest effect on smoking cessation rates but which may be more effective as part of a comprehensive program that includes counseling and support. Usually, the goal is complete cessation.
To continue reading this article, you must
login
.
Subscribe to Harvard Health Online for immediate access to health news and information from Harvard Medical School.