More evidence red meat may be bad for your heart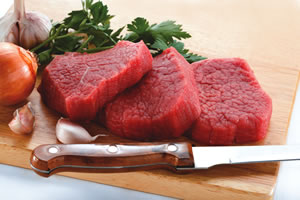 Photo: Thinkstock
A new study suggests frequent meat eaters should cut back on red meat—and should avoid L-carnitine supplements.
Think twice—or maybe three times—about taking L-carnitine supplements if you eat red meat.
L-carnitine is a popular supplement. It's a common ingredient in energy drinks and is sold in pill form. In the body, L-carnitine from foods carries fuel to mitochondria—the tiny power plants inside cells. It's not clear whether taking L-carnitine supplements improves this process; nor is there proof that these supplements offer other health benefits. Nevertheless, many people take them in hopes they will increase energy and athletic performance, fight mental decline, prevent a second heart attack, or even improve male sexual performance.
To continue reading this article, you must
login
.
Subscribe to Harvard Health Online for immediate access to health news and information from Harvard Medical School.