Don't delay cardiac rehab: Early enrollment gets better results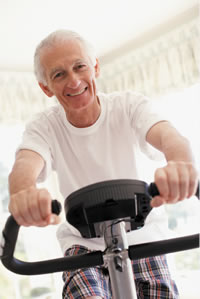 Image: Thinkstock
If you're recovering from heart surgery, a heart attack, or another cardiac event, the sooner you start cardiac rehabilitation, the better. A customized exercise and lifestyle education program, cardiac
rehab has many proven benefits, including preventing future heart problems and improving quality of life.
In a study of 1,241 people referred for cardiac rehab, people who started rehab within 15 days of surgery or the heart-related event seemed to do better than those who started more than 30 days
after the event. The key differences were greater weight loss and enhanced ability to exercise, say the authors, whose report appeared online Sept. 26, 2014, in The American Journal of Cardiology.
Delaying rehab isn't unusual, however: in this study, the average time before starting rehab was 34 days. But the other take-home message is "better late than never." Even people who started rehab more than a month after their cardiac event still benefited from the program.
To continue reading this article, you must
login
.
Subscribe to Harvard Health Online for immediate access to health news and information from Harvard Medical School.