Research we're watching: Weight loss eases atrial fibrillation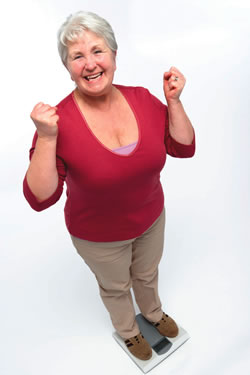 Photo: Thinkstock
For overweight people with atrial fibrillation, shedding pounds can ease the racing heart, dizzy spells, and breathlessness that often occur with this condition, a study in The Journal of the American Medical Association reports. The most common heart rhythm disorder, atrial fibrillation causes the heart's upper chambers (atria) to beat fast and irregularly. Rates of atrial fibrillation are on the rise in the United States, and the increasing prevalence of overweight and obesity may be partly to blame, say the authors.
The study included 150 people with atrial fibrillation symptoms who were overweight or obese. Half were randomly assigned to a control group that received general advice on weight loss, eating right, and exercise. The others followed a strict diet plus light exercise. All were also treated for factors that put them at risk for heart problems, such as high blood pressure and smoking.
After a median follow-up of 15 months, people in the control group lost an average of 12.5 pounds, while those on the strict diet lost an average of 33 pounds. What's more, their symptoms were less frequent, less severe, and shorter in duration compared with people in the control group.
To continue reading this article, you must
login
.
Subscribe to Harvard Health Online for immediate access to health news and information from Harvard Medical School.