Yoga: Another way to prevent osteoporosis?
A dozen yoga poses, performed daily, may increase bone density.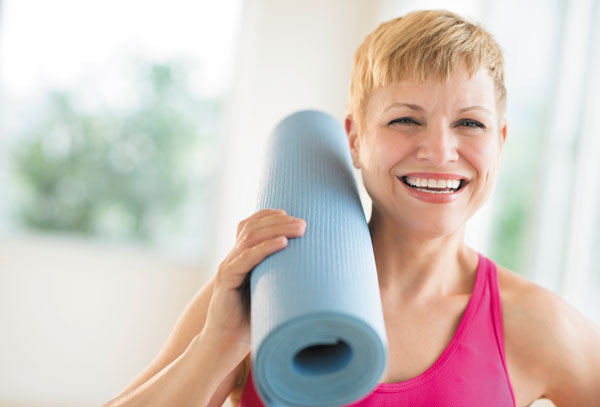 Image: tetmc/Thinkstock
Like most of us, you may have become accustomed to thinking that only common weight-bearing exercises—walking, running, jumping, and lifting—provide enough stress on your bones to maintain or increase their density. So a scientific paper titled "Twelve-Minute Daily Yoga Routine Reverses Osteoporotic Bone Loss" came as a surprise. And it appeared to offer women another option to build bone.
What the study found
The researchers who designed the study noted that yoga's established benefits—including better balance and coordination—protect against falling, a major cause of osteoporotic fractures. They wanted to determine whether the yoga poses they selected might also increase bone density by imposing force on the spine and hips.
They recruited 741 people who joined the study on the Internet between 2005 and 2015. The participants were asked to submit dual energy x-ray absorptiometry (DEXA) scans of their hips and spines, and other lab tests, at the beginning of the study. They also received DVDs with instructions for the yoga poses and were asked to log their yoga activity online.
To continue reading this article, you must
login
.
Subscribe to Harvard Health Online for immediate access to health news and information from Harvard Medical School.