Improving heart health is also good for your brain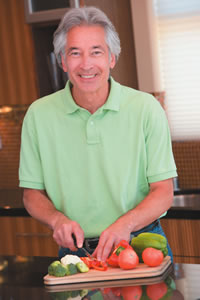 Images: Thinkstock
Your brain will benefit from the heart-healthy steps you take to eat better, exercise more, and stress less.
Philosophers have long pondered the mysteries of heart and mind. Now scientists are working to unravel the flesh-and-blood linkage between the cardiovascular system and the brain. What they are finding is that the recipe for a strong heart is fundamentally the same as that for a sharp mind.
Make the link
"Everything we think of as being unhealthy for your blood vessels and heart has also been linked to dementia," says Dr. Steven Greenberg, professor of neurology at Harvard-affiliated Massachusetts General Hospital. The familiar heart disease and stroke culprits—high cholesterol, high blood pressure, diabetes, and stiff arteries—can also lead to tiny injuries to the brain's white matter that are associated with lowered thinking ability. Not so coincidentally, these same risk factors are implicated in Alzheimer's disease and memory loss. "All the things you can do to keep your blood vessels and heart healthy would also cut down on dementia risk—possibly by a lot," says Dr. Greenberg. "Since we don't yet have a treatment to prevent Alzheimer's, it is appealing to have actions we can take right now."
To continue reading this article, you must
login
.
Subscribe to Harvard Health Online for immediate access to health news and information from Harvard Medical School.