Ask the doctor: When does fatigue indicate illness?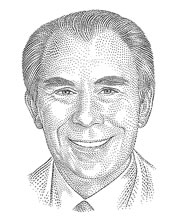 Anthony L. Komaroff, M.D.
Q. I feel tired all the time. How do you know if it's a sign of something serious?
A. Boy, is that a tough question to answer in a short space. First of all, each of us feels tired if we push ourselves too hard physically, mentally, or emotionally, or if we don't get enough sleep. People in the United States are working longer hours than ever before, so lots of people feel tired a lot of the time. So the first thing to ask yourself is if your fatigue has an obvious explanation: have you been working harder or sleeping less over the past several months?
If not, could your fatigue be caused by an illness? Many different diseases—too numerous to mention—cause fatigue. Is your recent fatigue a new experience, something that you have not experienced in the past? If so, that's worrisome, because it could be a sign of underlying illness.
To continue reading this article, you must
login
.
Subscribe to Harvard Health Online for immediate access to health news and information from Harvard Medical School.