Overcoming an overactive bladder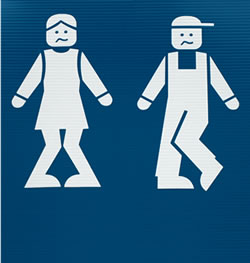 Illustration: Thinkstock
Get your life back if you're experiencing this easily treatable condition.
An overactive bladder (OAB, also known as urge incontinence) causes a sudden urge to urinate, even when your bladder isn't full. For some people it's simply a nuisance. For others, the urge can't be controlled, which leads not only to incontinence but also a severe impact on quality of life. "It's a major problem which limits people's social lives due to fear of embarrassing urine leakage. It is a significant contributory factor to depression. I have some patients who rarely venture outside of home because they are afraid they will wet themselves while in a public place," says Dr. George Flesh, director of urogynecology and pelvic reconstructive surgery for Harvard Vanguard Medical Associates.
Why it happens
When the kidneys filter toxins and extra liquid from the blood, the waste (urine) is stored in the bladder. Your nerves signal the kidneys to fill the bladder, and also signal the brain when the bladder is full and needs to be emptied. When the bladder empties, the muscle in the bladder wall contracts, and the sphincter muscle that controls urine flow relaxes.
To continue reading this article, you must
login
.
Subscribe to Harvard Health Online for immediate access to health news and information from Harvard Medical School.