Boost your hearing aid success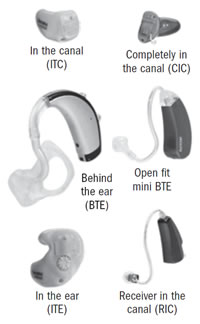 The variety of hearing aid choices continues to grow: In the canal (ITC), completely in the canal (CIC), standard behind the ear (BTE), open fit mini BTE, in the ear (ITE), and receiver in the canal (RIC).
Insider tips to getting the device best for you.
Buying a hearing aid can seem as complicated as buying a new car. The devices range in price from a few hundred to a few thousand dollars. They come in a wide variety of styles: hearing aids that are worn behind the ear, or in the ear, or only in the ear canal. Hearing aids today are digital and programmable, including the capability to work with other, "assistive" devices, even your smart phone. It's easy to be distracted by price and technology, so Dr. Chris Halpin of the Massachusetts Eye and Ear Infirmary Audiology Department has a few tips to help you stay focused as you work with your audiologist.
To continue reading this article, you must
login
.
Subscribe to Harvard Health Online for immediate access to health news and information from Harvard Medical School.