The diabetes-heart disease connection and what it means for you
The diabetes–heart disease connection and what it means for you
Understand the interactions between these two conditions.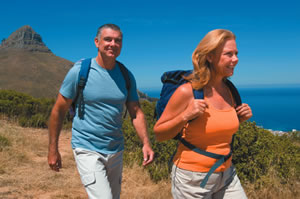 Photo: Thinkstock
Exercise and a heart-healty diet lowers risks from both heart disease and diabetes.
Decades ago, data from the historic Framingham Heart Study revealed that
having diabetes significantly increases your risk of developing cardiovascular disease. In the intervening years, scientists have learned more about how the two deadly diseases interact. But the magnitude of the problem has expanded as well. Currently, two-thirds of people with diabetes eventually die of heart disease or stroke.
How diabetes hurts your heart
"Diabetes harms your heart in several major ways," says Dr. Benjamin Scirica, a cardiologist at Harvard-affiliated Brigham and Women's Hospital. It causes chronic inflammation (an activation of the immune system) and high levels of blood sugar (glucose). Both conditions injure the walls of the arteries, making them more
prone to developing atherosclerosis.
To continue reading this article, you must
login
.
Subscribe to Harvard Health Online for immediate access to health news and information from Harvard Medical School.