New concerns about diet sodas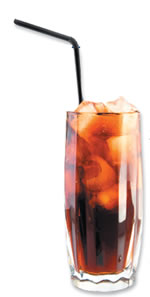 They're linked to calorie absorption, high blood pressure, and heart trouble.
For weight-conscious people who love the bite of carbonation and the taste of various soft drinks, the advent of sugar-free sodas 60 years ago seemed a blessing: if there were no calories, you didn't have to worry about weight gain—and the diseases that go along with obesity, like diabetes and heart disease. "But there are growing doubts about whether diet sodas really help people lose weight and avoid diabetes," says Dr. Anthony Komaroff, editor in chief of the Health Letter.
Links to chronic conditions
As sugar-free sodas have been widely consumed, we've also seen an epidemic of obesity and diabetes. "That doesn't mean the sugar-free sodas have caused obesity and diabetes. It could be that if sugar-free sodas had not been developed, we would have seen an even worse epidemic of obesity and diabetes," says Dr. Komaroff. He points out, however, that several excellent studies have found that sugar-free sodas are at least as likely as sugary sodas to be linked to the development of metabolic syndrome—a condition that often precedes or accompanies diabetes. Metabolic syndrome is a cluster of conditions that may include high blood pressure, excess belly fat, high triglycerides, low levels of "good" HDL cholesterol, or high fasting blood sugar.
To continue reading this article, you must
login
.
Subscribe to Harvard Health Online for immediate access to health news and information from Harvard Medical School.