Does regular exercise reduce cancer risk?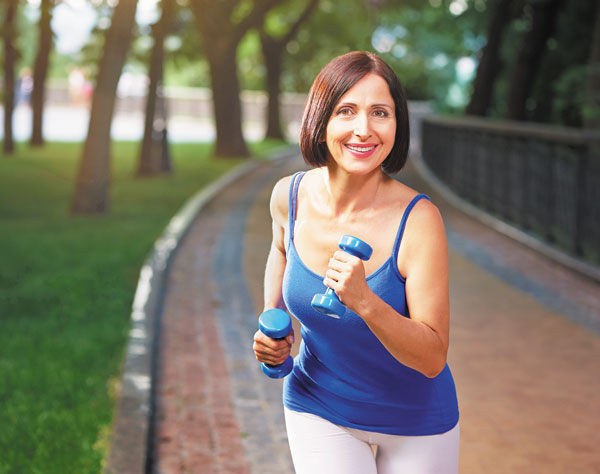 Image: Luengo/Thinkstock
Ask the doctor
Q. I know that regular exercise reduces the risk of heart disease, but I recently heard that it reduces cancer risk, too. Is that true?
A. A recent study from the National Cancer Institute, published in JAMA Internal Medicine, strongly supports the theory that regular exercise reduces the risk of many types of cancer. The research team pooled the results of 12 large studies conducted both in the United States and Europe, including over 1.4 million people. Study participants provided information on their lifestyle, including physical activity. All of the illnesses they developed were recorded, including nearly 190,000 cases of cancer.
The research team compared the rates of cancer in those people with the highest levels of physical activity and those with the lowest levels. They found that those with the highest levels of physical activity had lower rates of cancer of the esophagus, lung, kidney, colon, head and neck, rectum, bladder, and breast, as well as of two cancers of the blood (myeloma and myeloid leukemia). The rates of these cancers in the most active people were 7% to 38% lower than in the least active people. Interestingly, the most active men had a 4% higher rate of prostate cancer and a 28% higher rate of melanoma. The researchers doubted the significance of the very slightly higher rate of prostate cancer, and they presented evidence that the higher rate of melanoma was likely because the more active people spent a lot more time in the sun.
To continue reading this article, you must
login
.
Subscribe to Harvard Health Online for immediate access to health news and information from Harvard Medical School.