Ask the doctor: How can I treat back pain?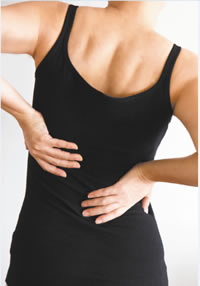 Image: Thinkstock
Try the least invasive options first to relieve back pain—including exercise, physical therapy, and pain medications.
Q. Do you have any suggestions for a 79-year-old woman who has quite a bit of pain in her back? I have spinal stenosis and curvature of the spine.
A. Back pain is a common problem in the United States. About 25% of adults have experienced some kind of back pain. One of the challenges in diagnosing and treating an older adult who has back pain is that, by the time you are almost 80, you likely have at least one of the many changes in your back bones or intervertebral discs that can cause pain. Once you have accumulated many anatomical changes in your back, it becomes very hard to tell which of these is actually causing your pain.
To continue reading this article, you must
login
.
Subscribe to Harvard Health Online for immediate access to health news and information from Harvard Medical School.